Ethics and Integrity
MAINZ – FRANKFURT // GERMANY
The main objective of this session is to demonstrate the vital importance of better consideration of ethical issues by sports institutions. First, this session encourages critical thinking and value-driven decision-making. Second, it will help to understand precisely the range of ethical issues and challenges in sports by analysing their characteristics. Third, it will help to evaluate the systems that generate them and to outline key mechanisms for addressing them.
During this session, you will notably broaden your knowledge of:
the theoretical foundation of ethics and integrity in sport (i.e. fairness, respect and equity as practical guidelines for management decision-making);
contemporary ethical issues in sport, such as corruption, match-fixing and doping, and regulatory mechanisms for addressing them;
discrimination in sport (on the basis of ethnicity, gender, disability, sexual orientation, etc.), and policies used to address this;
the social responsibility of sport and sports organisations (in relation to human rights, violence, etc.); and
sustainability and the legacy of sport.
---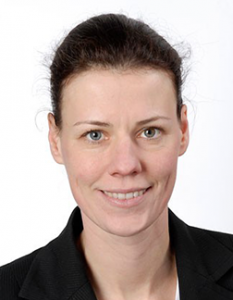 Claudia Bokel
IOC member executive board, Chair of athletes' commission and IOC athletes career programme steering committee, member of 'ethics commission' and IOC 'academic advisory board'
MESGO Speaker
"MESGO is a very valuable programme for professionals at top levels within sports organisations. I particularly appreciate that MESGO focuses not only on the governance of sports organisations, but also on athletes' views, since we often forget that sport above all is performed by them. Tackling good governance nowadays entails the need to address the athletes as well as all the ethical challenges related to their performance, which MESGO does. I have always appreciated having the chance to give lectures for MESGO alongside so many high-level speakers."
---