Future of Sport
SINGAPORE // REPUBLIC OF SINGAPORE
This session aims to deliver an overview of the key challenges that sport's governing bodies may face in the future. It will explain from a global perspective the main mega and meta trends that lie ahead for both sport and society to provide managers with tools for the future.
During this session, you will notably broaden your knowledge of:
the main challenges for sport in the future;
methods and tools to anticipate the forthcoming key challenges;
the mega trends of the future of sport and what that means for sport governance;
the challenges to the integrity of sporting competitions and broader ethical challenges;
the development of successful strategies for the future of sports organisations.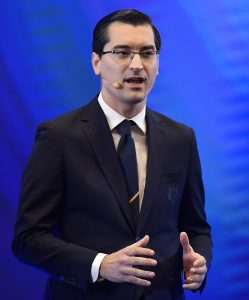 Razvan Burleanu
President, Romanian Football Federation
MESGO IV participant
"MESGO is the best educational programme to accelerate sports leadership development. I would say it could be truly transformative for any participant working in the global sport economy. For me, it was a unique opportunity to connect people, build bridges across sport, integrate insights and knowledge from different fields and broaden horizons to better understand how to navigate through the challenges and opportunities, especially in an environment that has changed a lot in recent years. I would highly recommend the programme to anyone who cares about the future of sport and society."
---