Strategic Marketing and Communication
LONDON // UNITED KINGDOM
The aim of this session is to develop a holistic understanding of and approach to marketing and communication. This session provides a balance of marketing fundamentals, emerging trends and communications strategy, always with a view towards maximising short and long-term value for sports organisations.
During this session, you will notably broaden your knowledge of:
the fundamentals of marketing, including how to build a strong brand;
the importance of a fan engagement strategy and leveraging digital marketing assets to grow and retain your fan base;
how sponsorship has evolved and the direction it is taking, with a detailed assessment of the implications for sports organisations;
the evolving media landscape and how this critical source of revenue is rapidly evolving, with traditional and new broadcasters fighting for fans' attention, and what this means for rights holders; and
emerging trends in sports marketing and how best to utilise these tactics to add value to your organisation.
---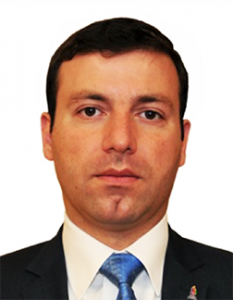 Elkhan Mammadov
Director, Member Associations Europe, FIFA
MESGO III Participant
"In MESGO, the session related to marketing issues is of particular benefit, since not only does it tackle sponsorship, but you also learn about a wide variety of other commercial activities. In addition, you learn about key elements of a successful strategy, such as branding, fan engagement, digital marketing, marketing research and customer relationship management, to name just a few. In that sense, the MESGO course is unique in helping each participant to achieve their organisational objectives and deliver significant business outcomes."
---