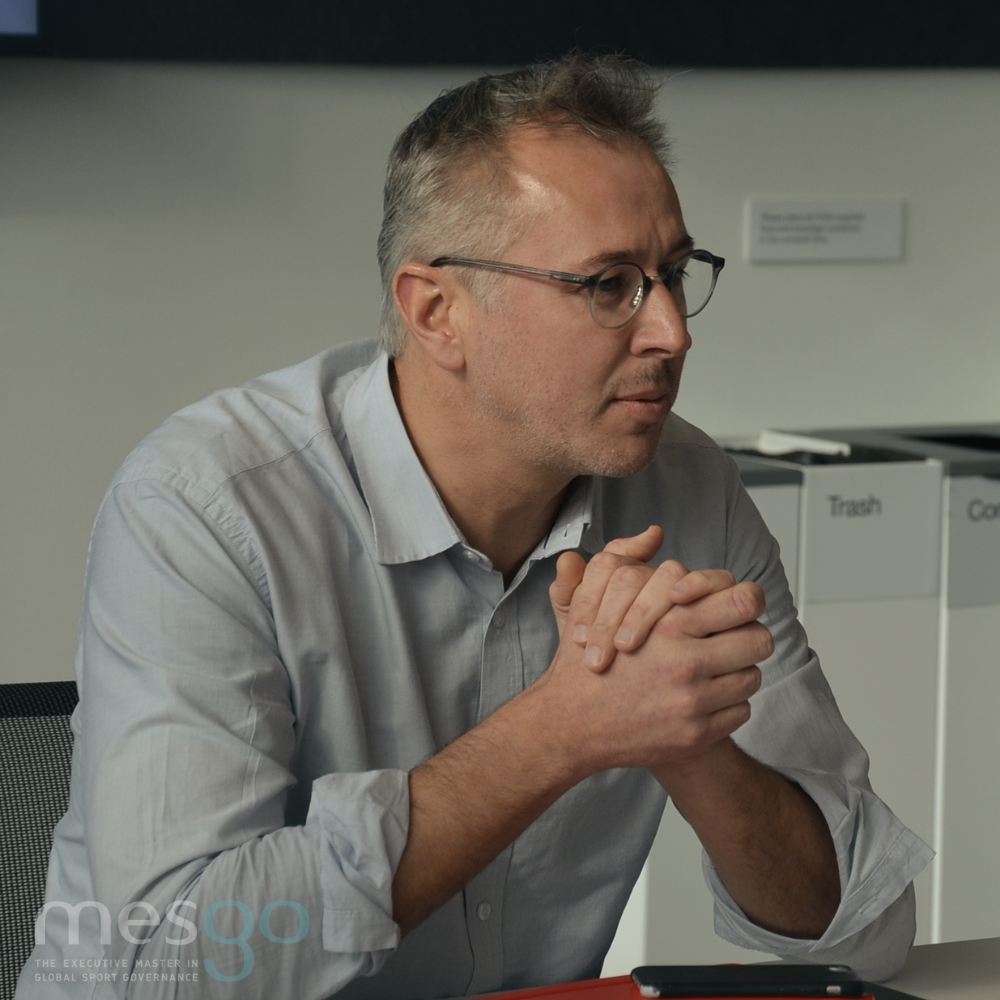 It was with great sadness and emotion that we learned of the tragic death of Gurvan, MESGO V participant, at the age of 51.
His passion and dedication to sport in general, and basketball in particular, was reflected in his commitment both on and off the court.
A basketball player since the age of 9, Gurvan was also a youth basketball referee and U15 team coach for many years.
Off the court, he put his experience in sports management at the service of leading sports organisations.
He worked for the French Rugby Federation for 13 years, where his multiple, diverse skills (finance, human resources, management) enabled him to reach executive level as head of the sports department. Always ready for new challenges, he then took up the position of Administrative and Financial Director at Stade Français Paris, one of the major rugby clubs in the Top 14.
His desire to learn and share his knowledge and experience with others naturally led him to apply to MESGO, which he joined in September 2018, where, among his many contributions, he wrote a thesis on the social impact of sport, with a particular focus on the inclusion of people with physical disabilities.
After MESGO, Gurvan joined the French Volleyball League, where he held the position of General Manager since June 2020.
For the MESGO family, Gurvan will be remembered as a caring and passionate person with a strong sense of ethics.
The entire MESGO team extends its sincere condolences to his family, friends and colleagues. Our thoughts are with them at this very difficult time.