From Monday 26 to Friday 30 June 2023, the MESGO VII participants were in Barcelona for the fifth session of the programme, which was dedicated to sports events and participation.
Organised by Francesc Solanellas, professor in sports management at Institut Nacional d'Educació Física de Catalunya (National Physical Education Institute of Catalonia), this session was aimed at examining how sports events are organised by taking a look at the various stakeholders, stages and procedures involved in different sports and events of varying scales. The topic of participation was also tackled, given the impact that events have on sports and the common strategic objective of national and international federations to promote their respective sports.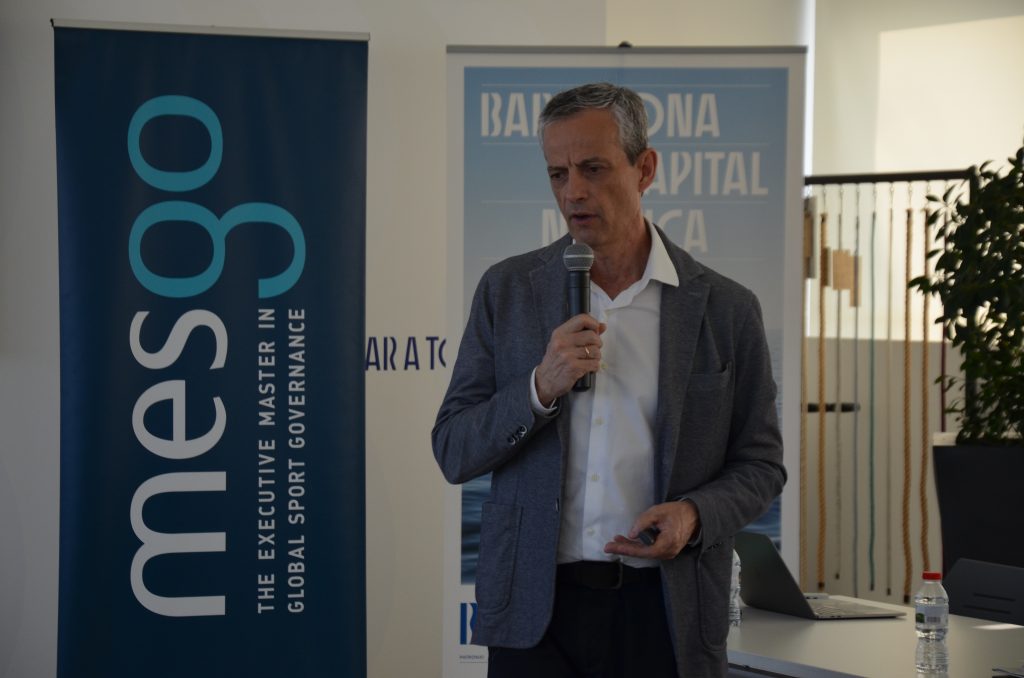 Francesc Solanellas, session director and professor of sport management at INEFC.
During this week, the MESGO participants were warmly welcomed by the Institut Nacional d'Educació Física de Catalunya (INEFC); the RCD Espanyol Stadium, the Barcelona-Catalunya circuit and Barcelona World Race.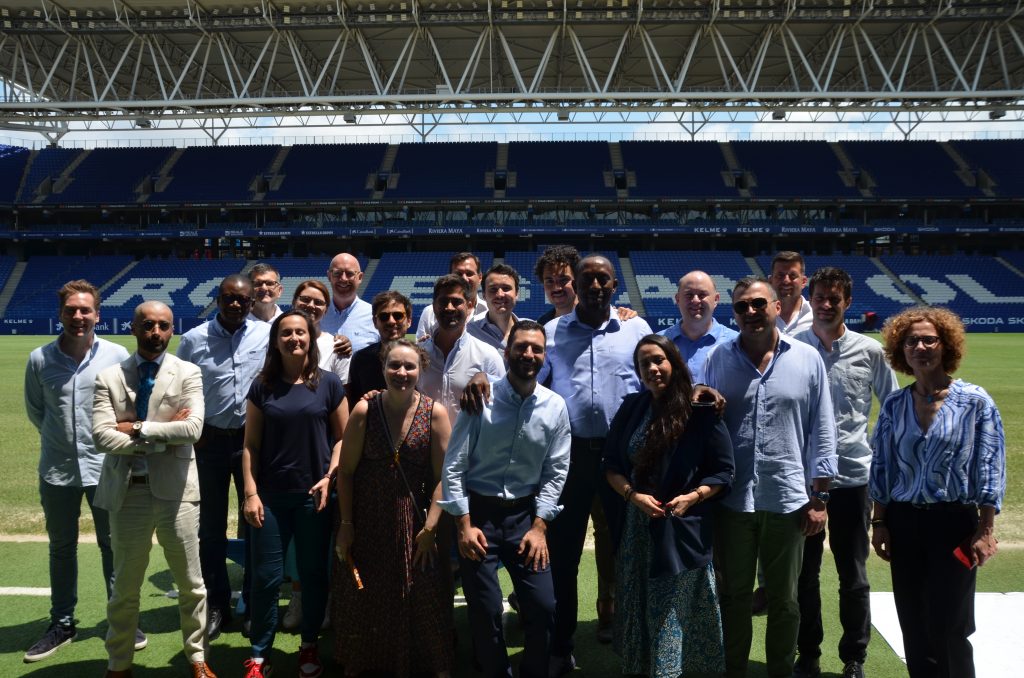 The MESGO group at RCD Espanyol Stadium.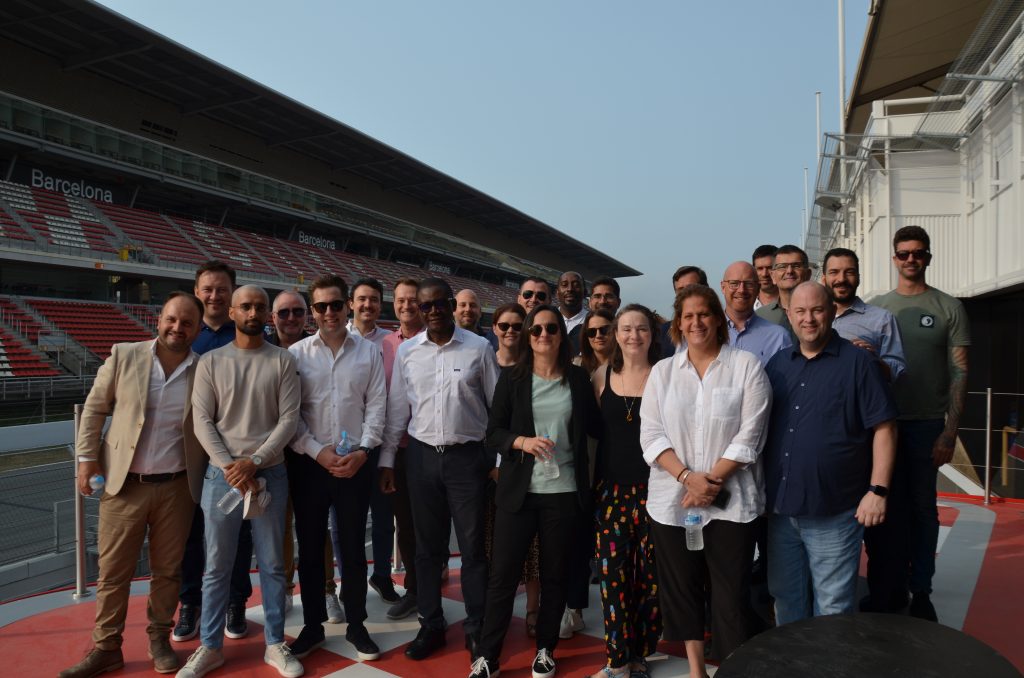 The MESGO group at the circuit de Barcelona-Catalunya.
We would like to sincerely thank all the speakers who contributed to this session including key representatives of MESGO sports partners (FIBA, IIHF and UEFA) who did us the honour of attending the seminar. A special thanks goes to Robert Rieblinger, 3X3 Development Manager (FIBA) and Florian Pasquet, National Federations and Sport Senior Manager (FIBA) for their contribution to the case study on the future development of 3×3 Basketball, which was debated by the participants.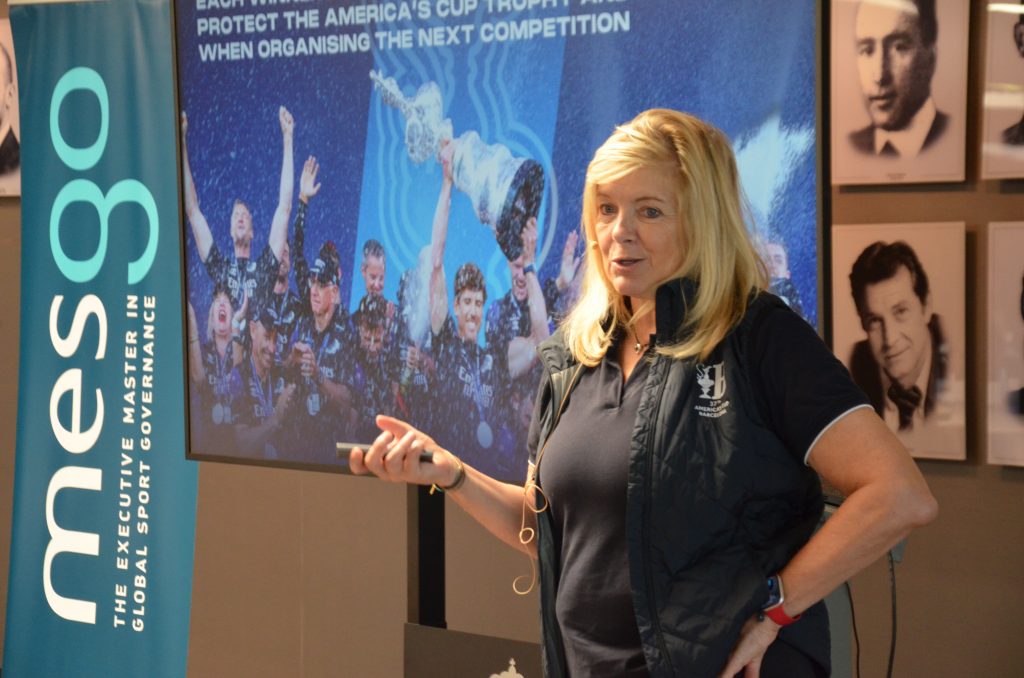 Leslie Ryan, Event Director, America's Cup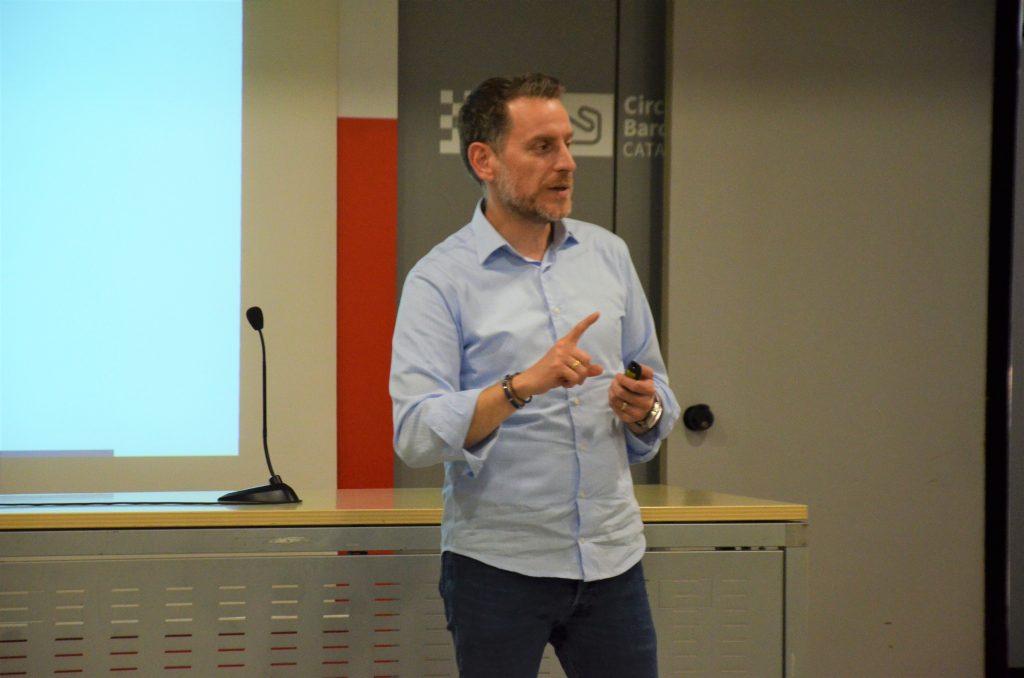 Jeremy Cottino, Membership Project Leader, European Club Association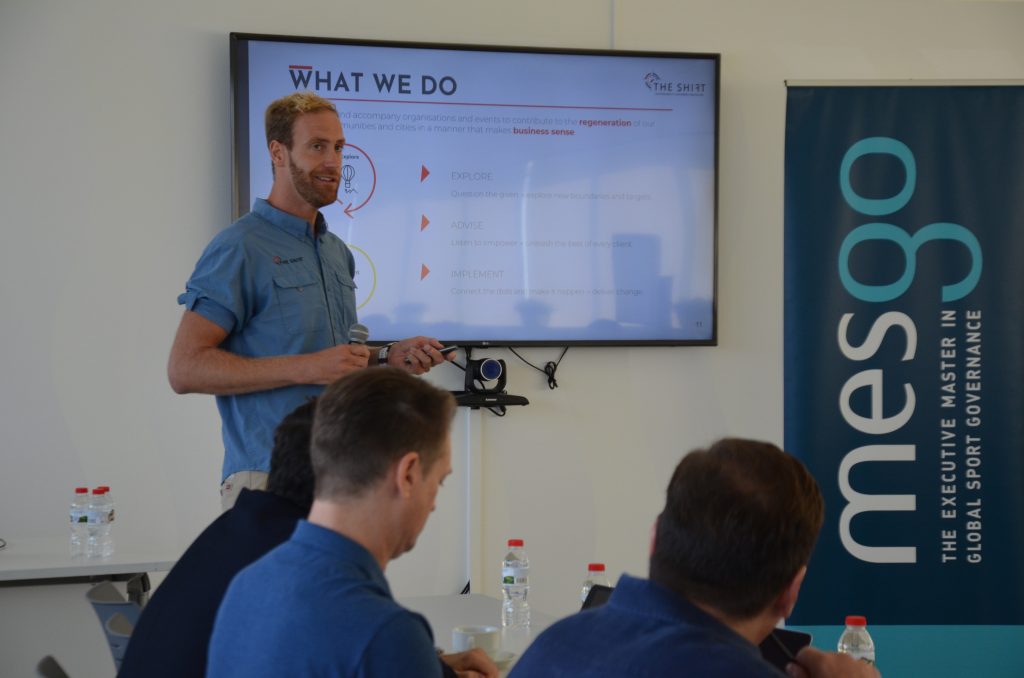 Neil Beecroft, Chief Disruption Officer, The Shift Agency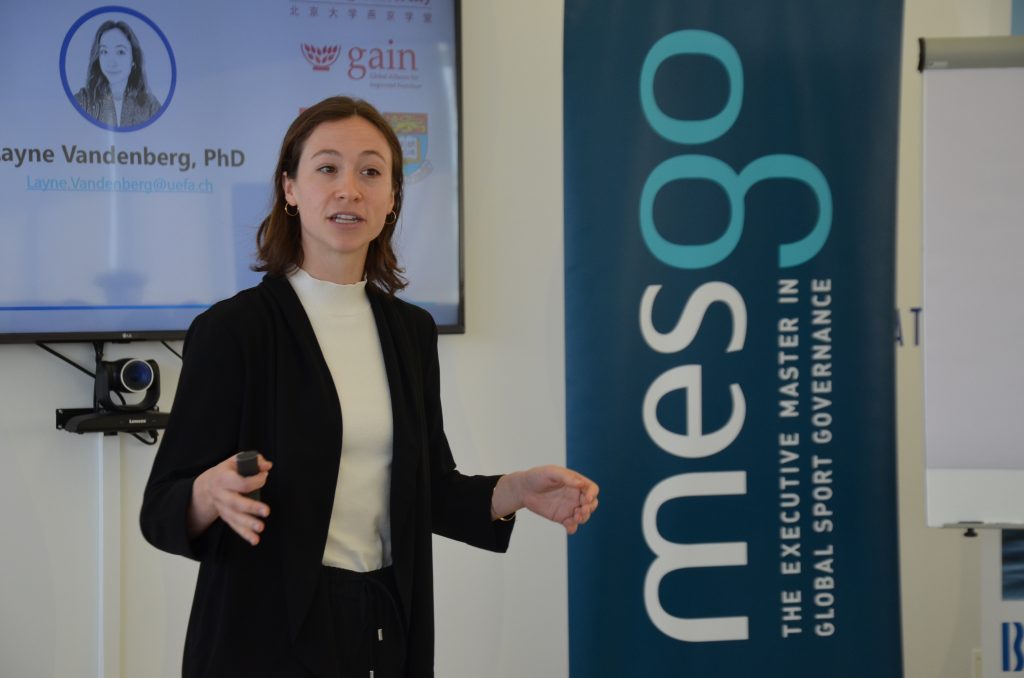 Layne Vandenberg, Executive Office Project Manager, UEFA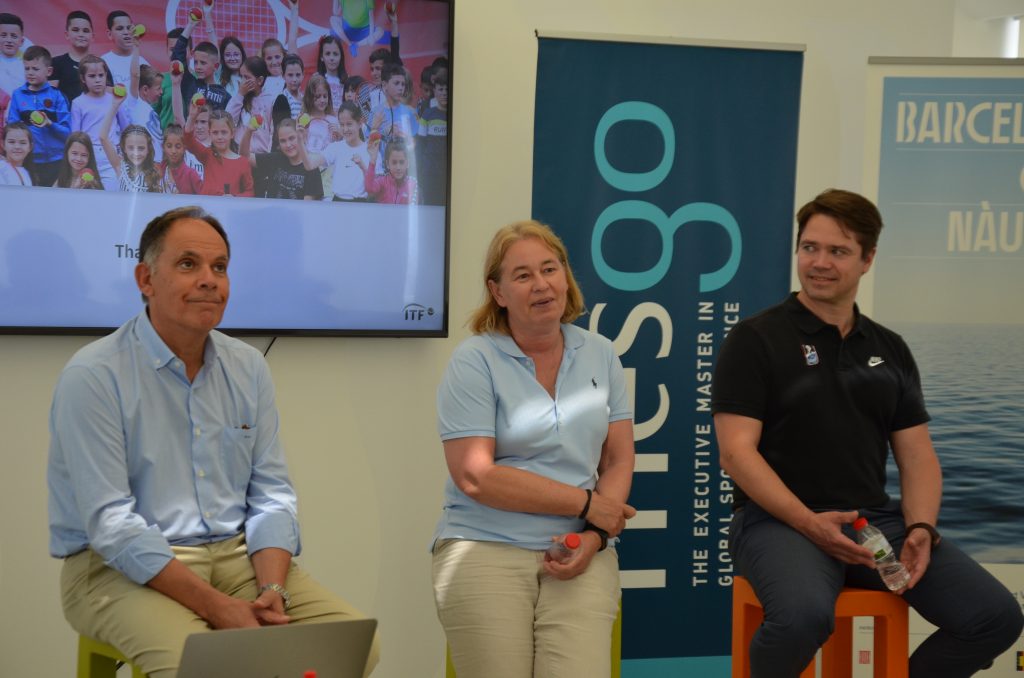 Miguel Crespo, Head Participation and Education, International Tennis Federation
Rachel Pavlou, Women's Development Manager – Diversity & Inclusion, The English FA
Kalle Valiäho, Development Director, International Ice Hockey Federation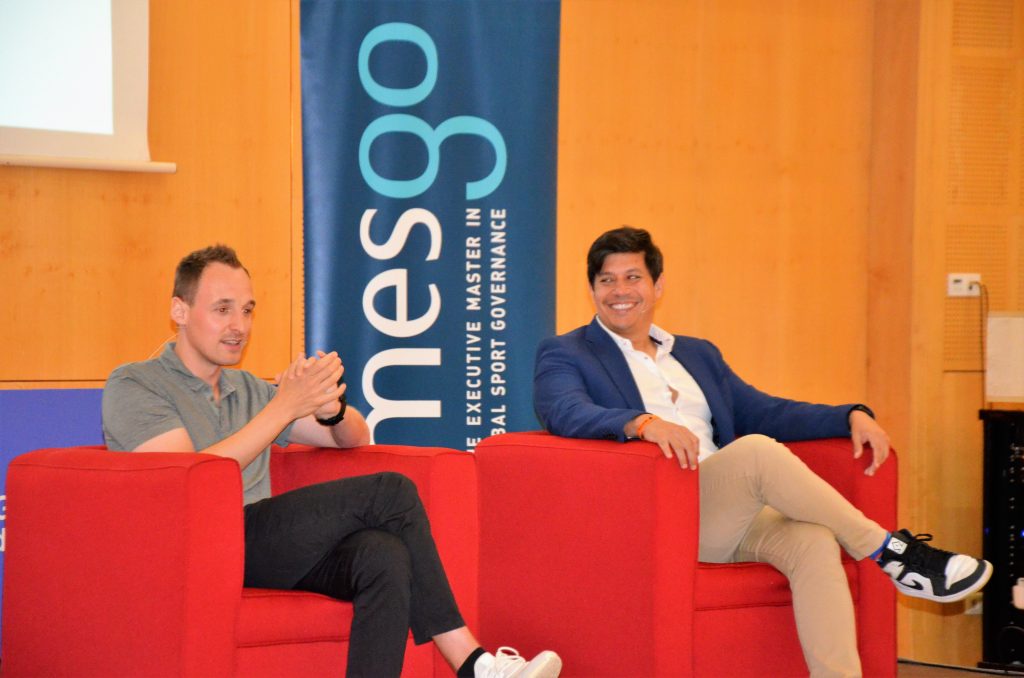 André Fläckel, Head of Gaming and Esports, Infront Sports
Gustavo Arellano, Head of Commercial Development, FIBA
As usual, team-building events were organised during the week, in this case, participants competed against each other in a kart racing competition and experienced the Barcelona skyline in a unique way cruising aboard a catamaran.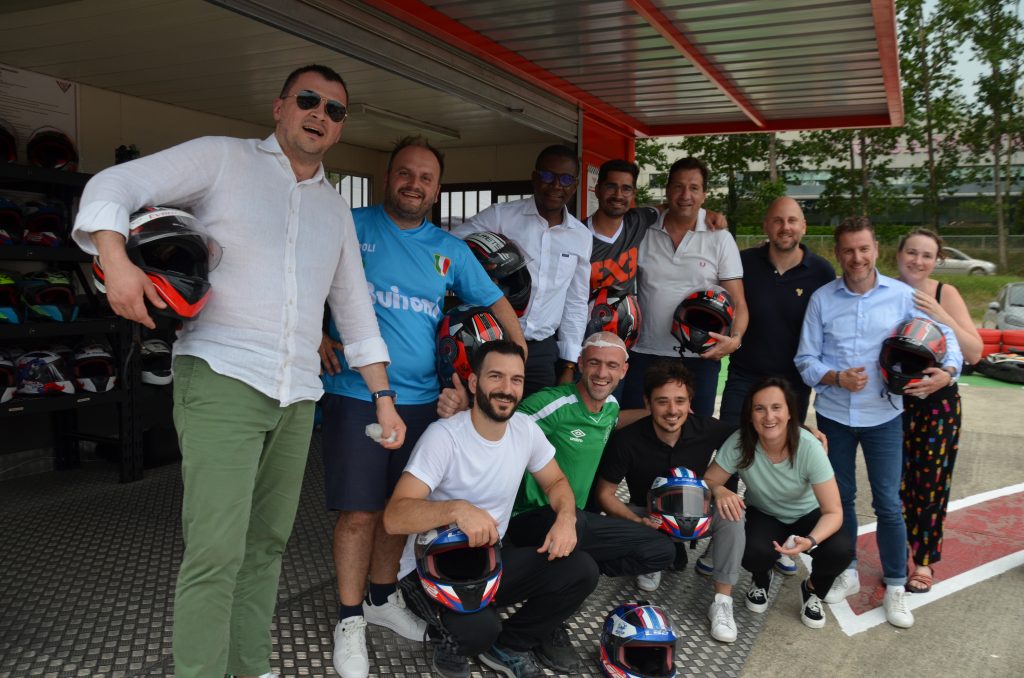 The next MESGO session, which will focus on strategic marketing and communication, will take place in London (UK) from 30 October to 3 November 2023.