The North American Sports Model
2 – 6 December 2019
NEW YORK – UNITED STATES
Analyse the organisation of professional sports in North America by assessing:
The economic and regulatory structure used to achieve competitive balance and financial stability in the four major North American professional sport leagues – the NFL (American Football), NBA (Basketball), MLB (Baseball) and NHL (Ice Hockey) – and the challenges faced by an "evolving" professional elite sport (the case of MLS (Soccer));
Player salary regulation (e.g. wage caps, luxury tax) and player recruitment regulation (e.g. player draft system);
The collective selling of media rights as a redistributive tool;
The collective selling and redistribution of league merchandising revenues;
The use of a franchise system with geographic monopoly;
The use of collective bargaining agreement as a key element of the regulation of and exemptions from competition law;
The organisation of American college sports, and its relationship with professional sports organisations  (e.g. player development role).
---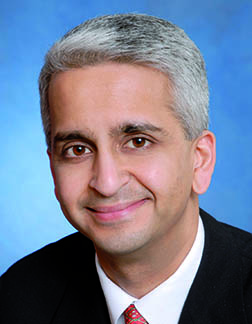 Sunil Gulati
President, United States Soccer Federation; FIFA Executive Committee member; Senior Lecturer at Columbia University
MESGO Speaker
"One of the nine weeks of the MESGO is held in New York City, and the participants spend valuable time with the various major league sports. This high-level interaction between senior sports practitioners from both sides of the Atlantic provides a fascinating and unique opportunity to compare the European and North American sports models, where both sides still have so much to learn from each other. The MESGO week in the USA also reflects the truly international, indeed global, nature of modern professional sport."
---