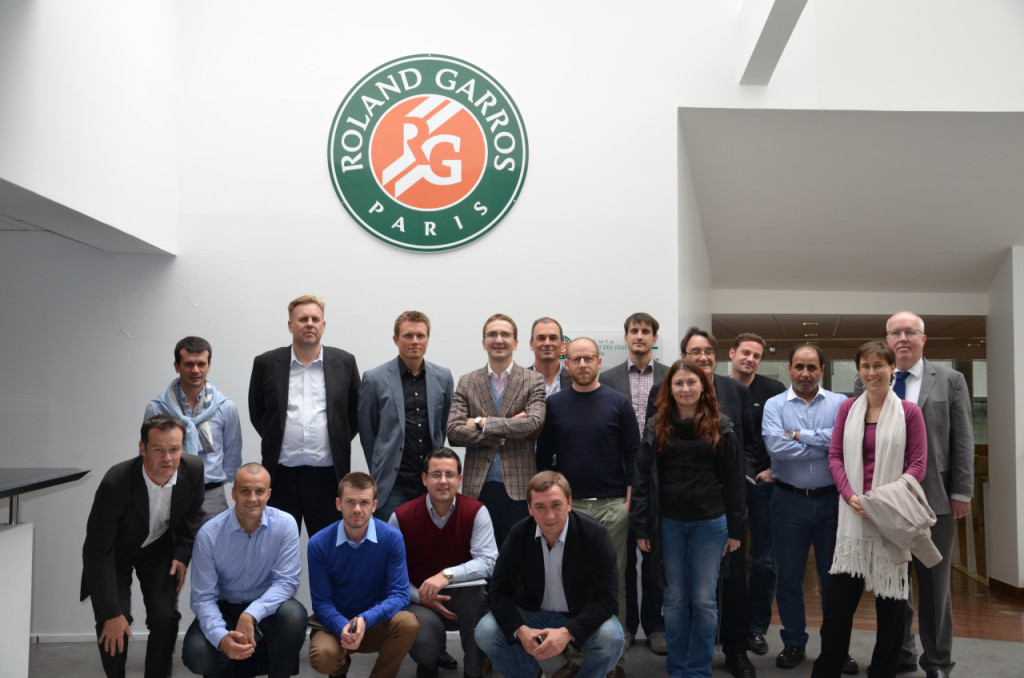 The MESGO is a unique programme for decision makers coming from the European sport movement (federations, media, sponsors, public actors). Launched by five universities internationally recognised in the field of sport governance, the MESGO welcomed in September its second cohort in Paris.
The twenty participants, managers and executives coming from all over Europe (Russia, Spain, Italy, Macedonia, Lithuania, Denmark, etc.) and from Qatar, will benefit from nine one-week sessions and cover the main stakes that the sport industry faces nowadays: ethics, marketing, European legal framework, sports events, etc. A session in New York City will also allow the participants to make comparisons with the North American model where governance emerged in a very different context and history. The first session, organised in prestigious venues (Sciences Po, Roland Garros, the French Football Federation and the French national olympic committee – CNOSF) fulfilled three objectives:
– to give an overview of the international sports environment at institutional, legal and economic levels;
– to show that the established worldwide and pyramidal organisation of sport, and some of its characteristics, make it a rather special economic "product";
– to take a more focused look at the European sports model and consider, specifically, the governance of sport.
Speakers included the UEFA General Secretary, Gianni Infantino, the International Ice Hockey Federation (IIHF) President, René Fasel, the FIFA Secretary General, Jerome Valcke and Maurizio Gherardini, Vice President of basketball operations of the Toronto Raptors (NBA).
To celebrate this launching, a gala dinner was organised in the grand 18th century setting of la Maison de l'Amérique Latine. This event gathered participants of the past and the current cohort, along with prestigious guests such as presidents of European sport federations, former ministers and representatives of sports organisations.