From 23 to 27 September 2019 the MESGO V participants were in Germany for Session 7 of the programme. Jointly directed by Dr Holger Preuss, Dr Mathias Schubert and Volker Bernardi from the Johannes Gutenberg University (JGU) in Mainz, the session covered several topics related to ethics in sport, such as corruption, sport for disabled athletes, anti-doping and environmental sustainability.
The session took place in various locations across Mainz and Frankfurt: the Johannes Gutenberg University, the Mainzer Golfclub, the German Olympic Sports Confederation (DOSB), the Opel Arena (Mainz 05 Stadium) and the Rowing Clubhaus Germania.
The session started at the Johannes Gutenberg University Mainz with an introduction to ethics and sport by Mike McNamee, professor at Swansea University.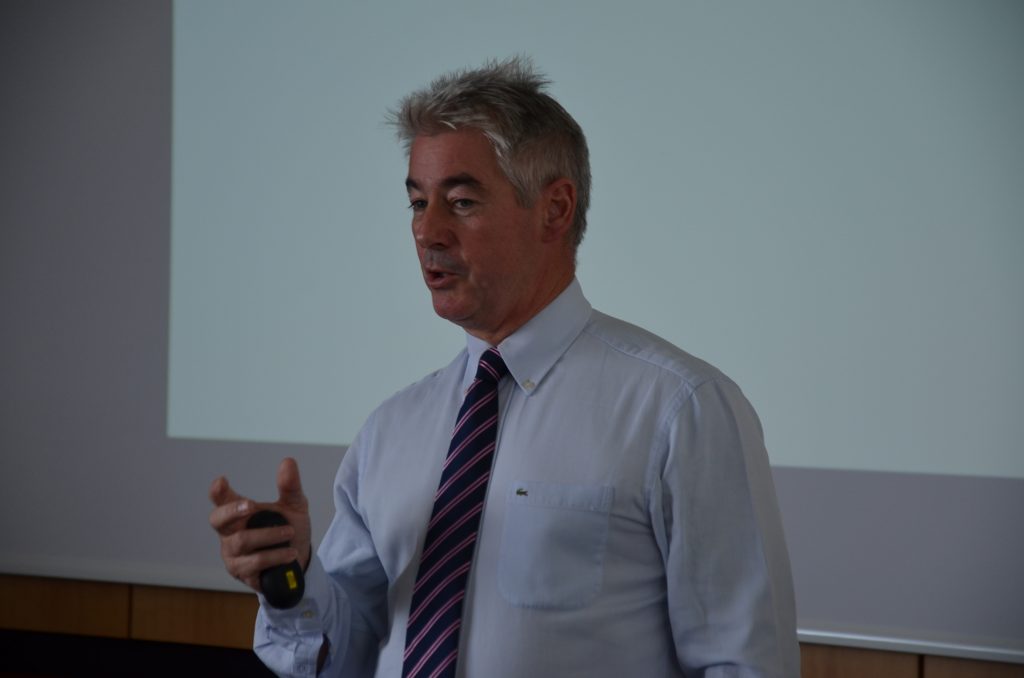 In a second presentation, Professor Jim Parry (Charles University, Prague) focused on the integrity debate in sport.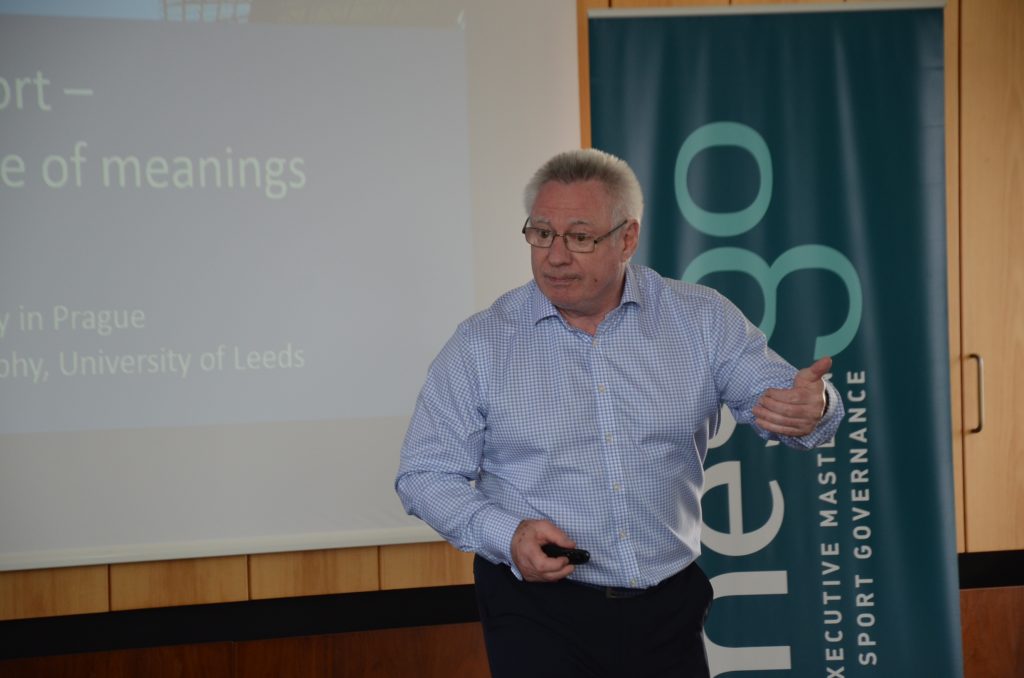 The second day opened up with Brendan Schwab, executive director at World Players Association and former FIFPro vice-president who presented us the Human Rights of Players in World Sport.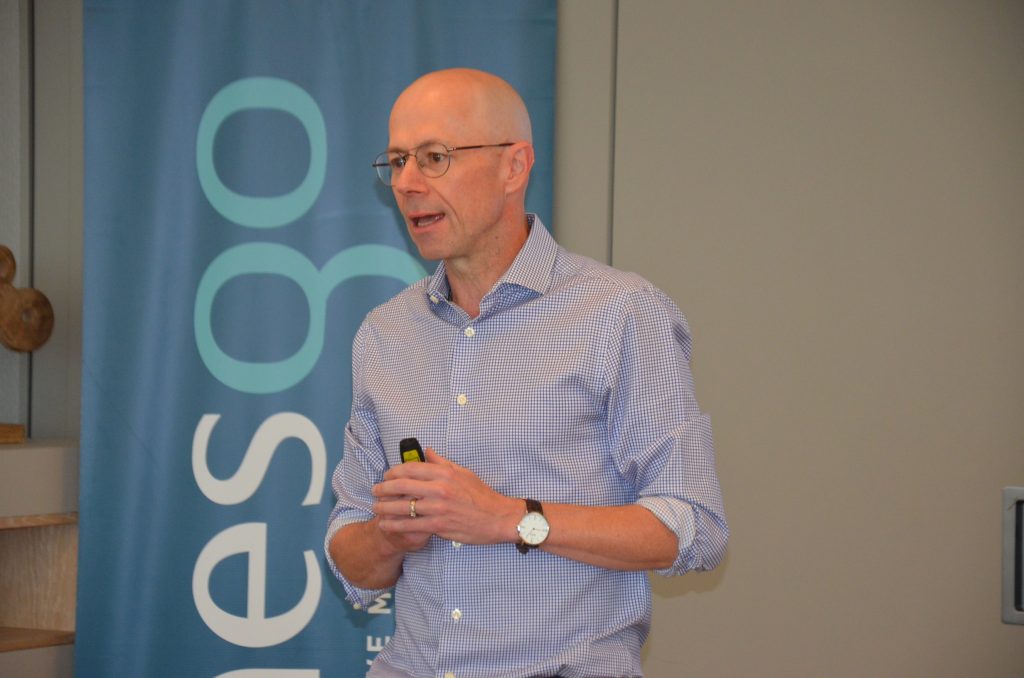 Among other speakers, Anne Tiivas, chair and director at Safe Sport International, focussed on the protection of children, young people and adult athletes from all forms of non-accidental violence in sport.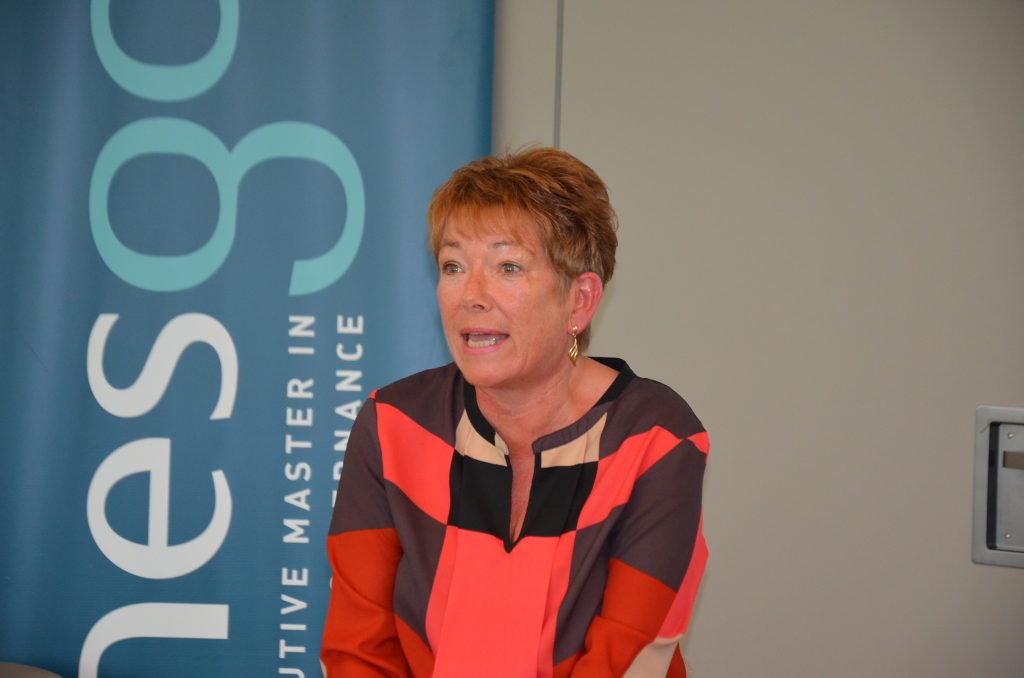 At the German Olympic Sports Organisation: Welcome speech by Veronika Rücker, secretary general at the German Olympic Sports confederation.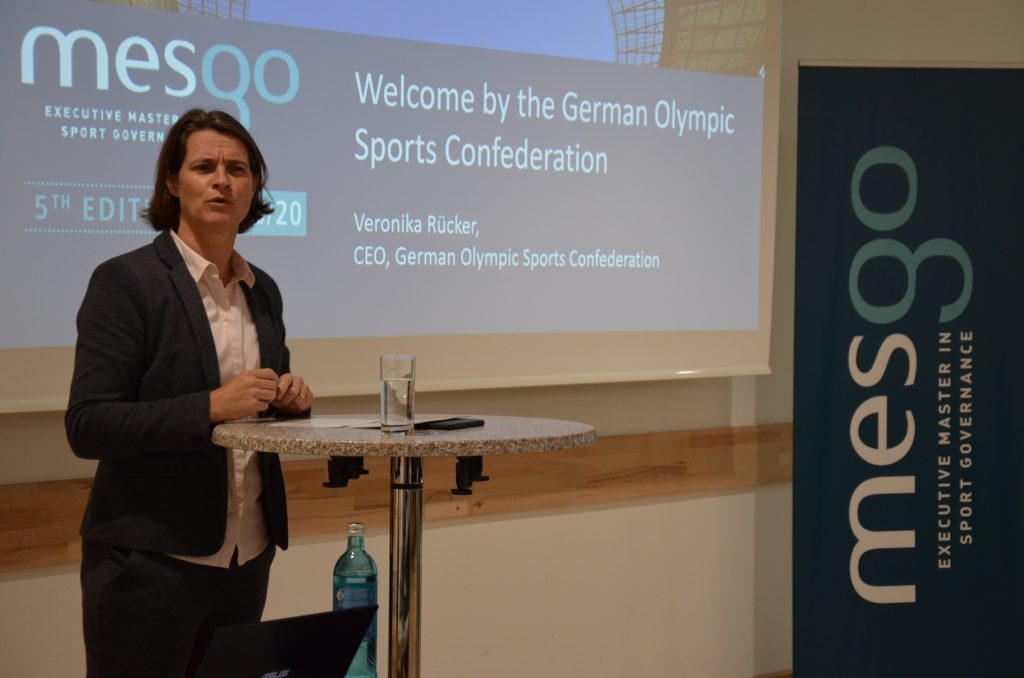 Jens Sejer Andersen, international director of Play the Game, talked about initiatives to fight corruption in sport.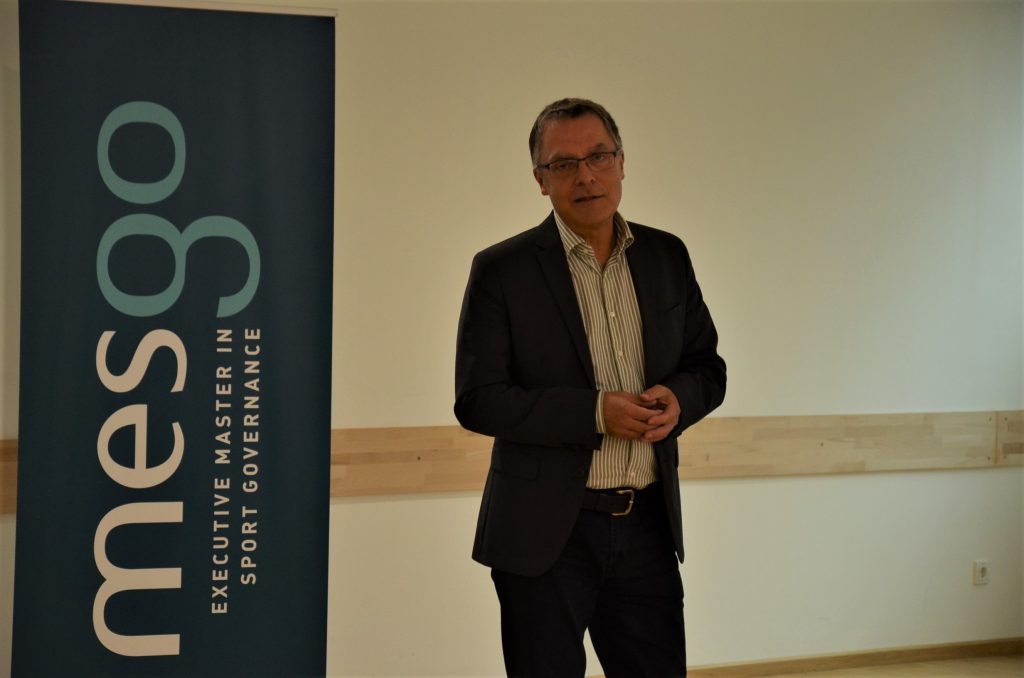 At the Opel Arena (Mainz 05 Stadium): Presentation about the Paralympic movement and the current challenges in disability sport by Natalia Dannenberg-Spreier, head of brand and engagement at the International Paralympic Committee.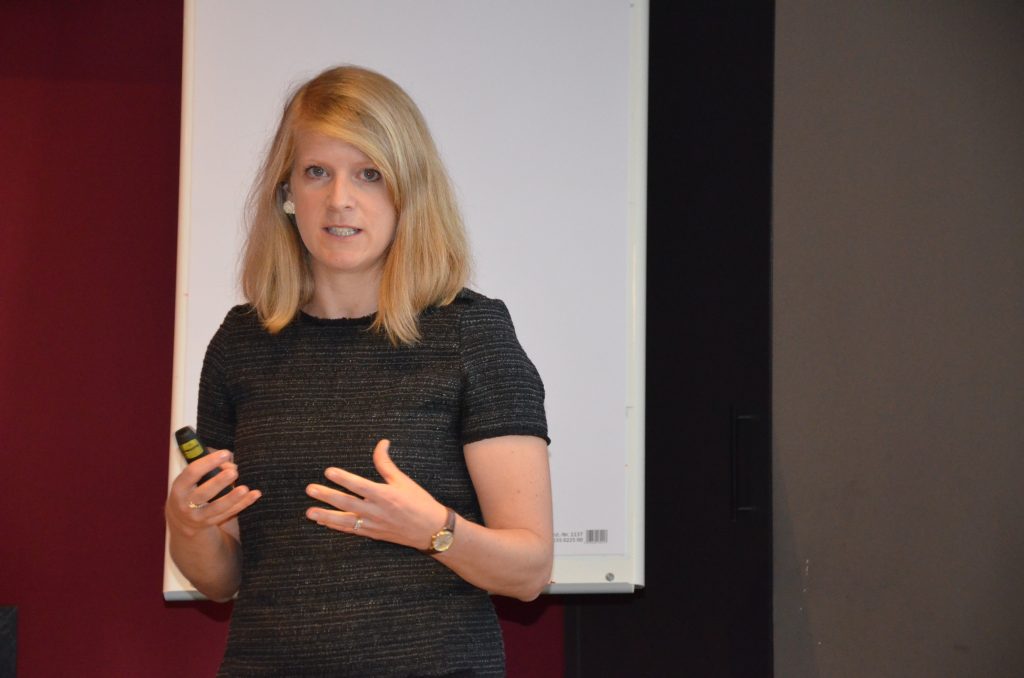 In his presentation, Thomas Weikert, president of the International Tennis Table Federation, discussed the social responsibility of sports organisations.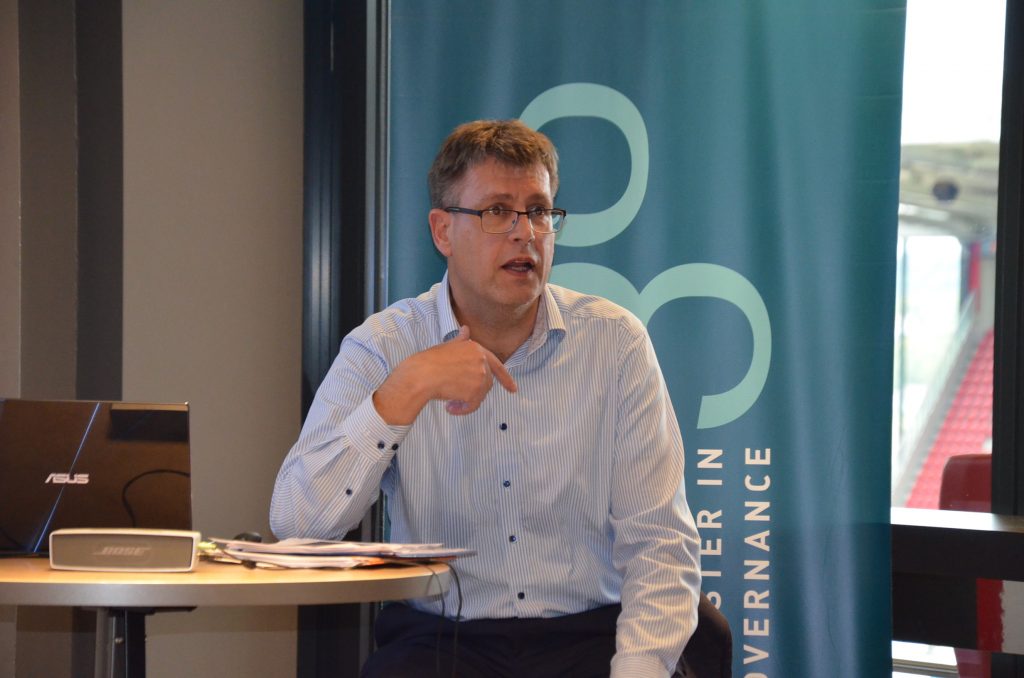 The session ended at the Rowing Clubhaus Germania: Michelle Lemaître, head of sustainability and Olympic legacy at the International Olympic Committee, presented the IOC's sustainability strategy and share her expertise in this field.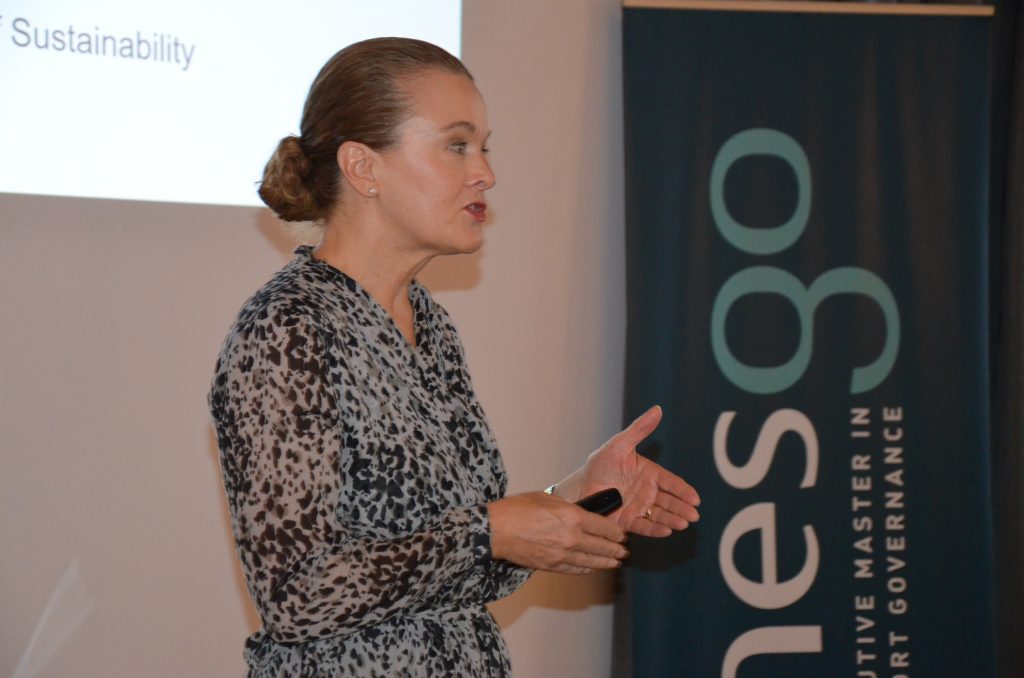 MESGO sessions are also an opportunity for participants to share special moments. Several team-building activities took place during the week, including wine tasting, golfing and climbing.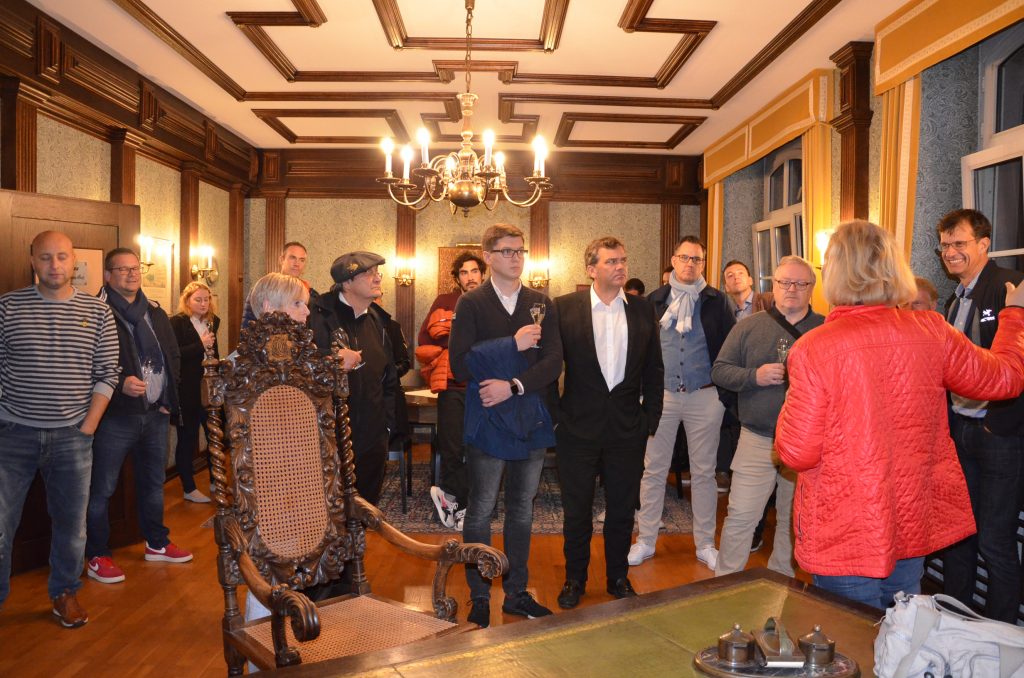 The next MESGO session, which will focus on the North American model, will take place in New York from 2 to 6 December 2019.