Alexandros Gerontikos, MESGO IV graduate, is starting a new position as Head of sales Europe & CIS at SPORTRADAR, the leading global sports technology company.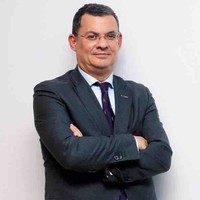 Member of SPORTRADAR for over 10 years, having held the positions of Sales Director Southern Europe and, for the past three years, Regional Sales Director Western Europe, Alexandros has made and continues to make a significant contribution to the development of an industry that puts the protection of sport integrity first.
His new position as Head of Sales responsible for Europe and CIS since 1 January 2023 comes as no surprise to those who know Alexandros, someone with a very strong work ethics, an extensive managerial experience and knowledge in the sports industry, mainly through betting operators around the world, and a passion for his work.
On behalf of all the MESGO community we would like to wish him the best of success in his new role !