The MESGO Alumni Association got together in Bucharest on 22 September 2023, for their Annual General Assembly meeting.
A crucial part of the General Assembly is the committee election of board members, and the MESGO team is pleased to congratulate Kevin Ashby (MESGO IV graduate) on his re-election as President of the Alumni Association.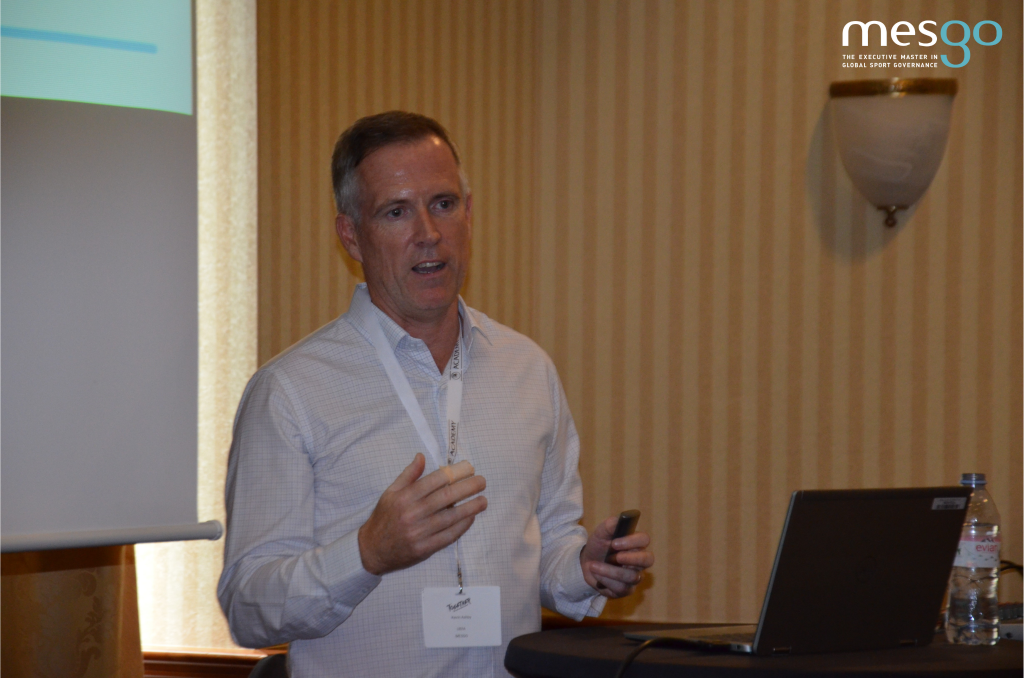 Kevin Ashby, President of the MESGO Alumni Association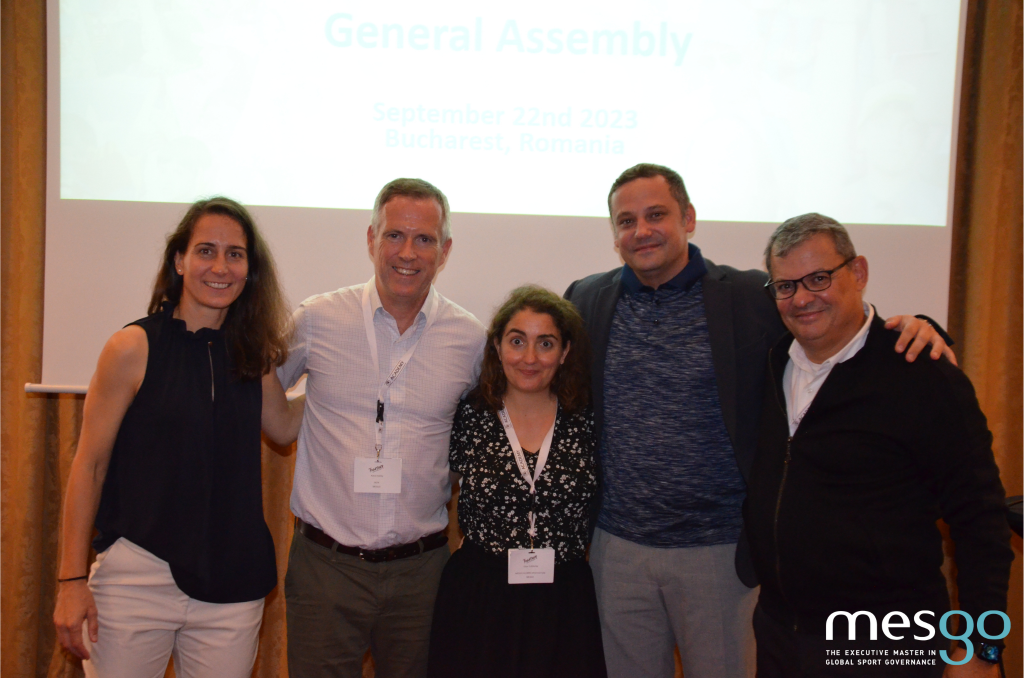 The board is made up of the following members (from left to right):
Heidi Beha, Team Lead Development Programmes Europe, FIFA – MESGO IV
Kevin Ashby (President), Senior Digital Content Manager, UEFA – MESGO IV
Elisa Turrioni (Treasurer), Administrative and Organisational Manager, Bonzini – MESGO IV
Robert Pongracz, Senior Director, Global account management, Football Events, IMG – MESGO II
Alex Gerontikos, VP Sales Europe, Sportradar – MESGO IV
Ciska du Plessis-Austin, Strategic Advisor and Acting VP Finances, Cycling South Africa – MESGO V (not in photo)
After the election of the committee board members, the objectives of the association were discussed. The key-note speaker, Răzvan Burleanu, President of the Romanian Football Federation and a MESGO IV graduate, then presented the plans of the Romanian Football Federation and spoke about the progress and the transformational path that has been taken to achieve success.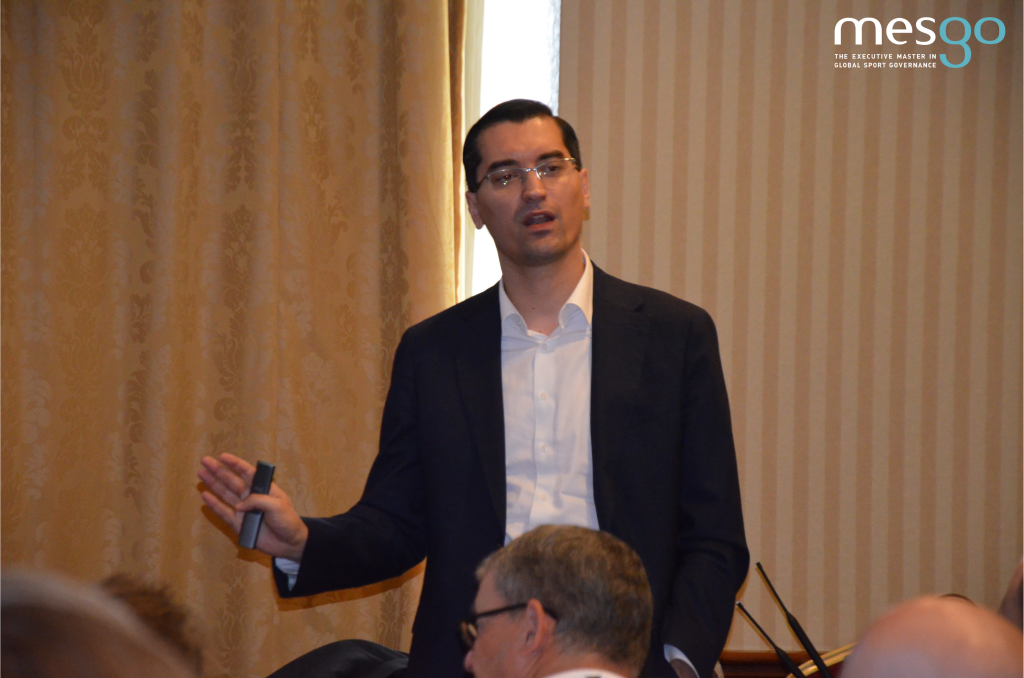 Răzvan Burleanu, President of the Romanian Football Federation
The Alumni association was created in 2015 to produce a formal network of top professionals in sports governance and ensure that knowledge sharing will continue between former MESGO participants.