After having previously attended their sessions and webinars online, the MESGO VI participants were finally able to meet face-to-face in Mainz, Germany for Session 4 of the programme.
The five-day session, jointly directed by Dr Holger Preuss, Volker Bernardi and Dr Mathias Schubert from the Johannes Gutenberg University (JGU) in Mainz, covered several topics related to ethics in sport, such as corruption, sport for disabled athletes, diversity in sport and environmental sustainability.
A different academic institution hosted and presented each session over the five days: Johannes Gutenberg University, Mainz (MESGO partner); Kupferbergterrasse (event location); Mewa Arena (Mainz 05 Stadium); Bootshaus Mainz (event location).
On Friday, the participants returned to the Johannes Gutenberg University to defend their first paper which makes up part of the MESGO thesis; an important and mandatory step towards the completion of their Executive Master's degree in Global Sport Governance.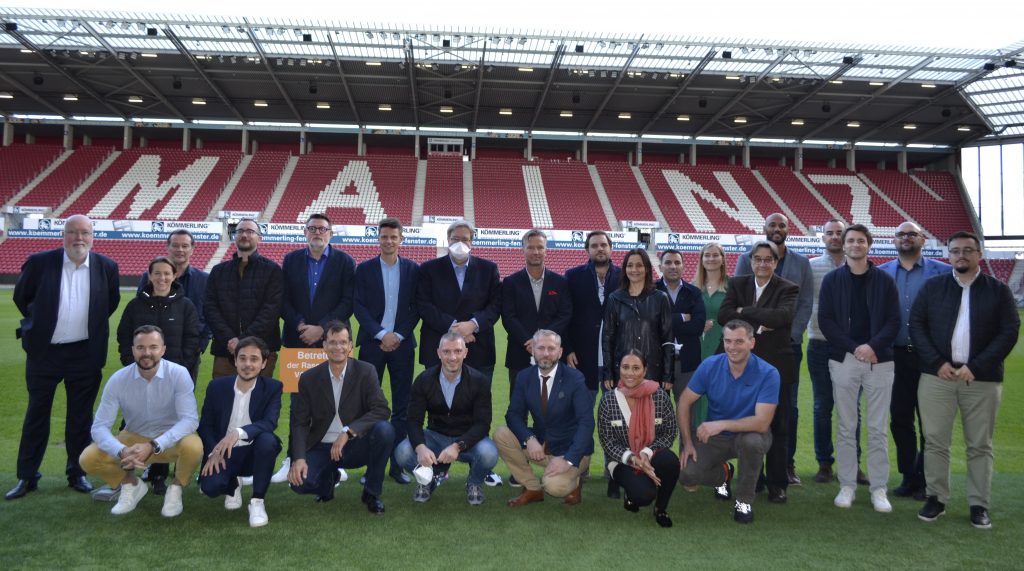 The MESGO team at Mewa Arena (MAINZ 05 Stadium).
We would like to take this opportunity to thank all the speakers that contributed to this session!
In the evenings, the participants had the opportunity to discover German culture and gastronomy, a particular highlight of the week being a guided tour of the Kupferberg wine cellars followed by dinner at the Kupferberg restaurant.
Visit of the kupferberg museum.
The next MESGO session will take place in Paris from 22 to 26 November 2021 and will be dedicated to Competition design and financial sustainability.