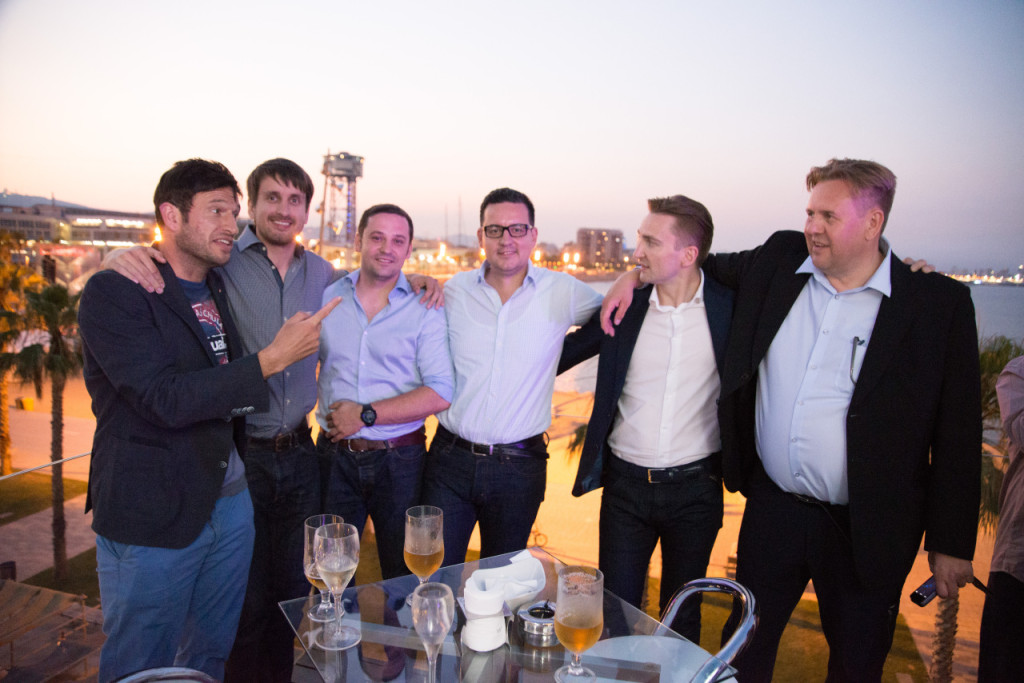 The first MESGO alumni event, gathering graduates from both the first and second intakes of the course, took place in Barcelona on 21 June.
In a relaxed atmosphere, the event started with a two-hour lecture by Professor Xavier Sala-i-Martin, professor of economics at Columbia University and former president of FC Barcelona. Professor Sala i Martin spoke about innovation and how countries should adapt their education system to encourage it. Many references were made to football and the way in which some great players and coaches had transformed the game by developing new systems or styles of play. The lecture was followed by a friendly sports tournament and ended with an enjoyable dinner on the beach.
The event was an opportunity for MESGO I and MESGO II graduates to meet and share their MESGO experience with each other.
The attendees also remembered Olafur Rafnsson, a graduate of MESGO I, who passed away very recently. Olafur was president of FIBA-Europe and of the Icelandic Olympic Committee. Glowing tributes were paid by representatives of the MESGO team and by fellow MESGO participants.