From 17 to 21 November, the 23 participants involved in the third edition of the MESGO programme were warmly welcomed by several international bodies based in Switzerland for their second session, focusing on the governance of sports organisations.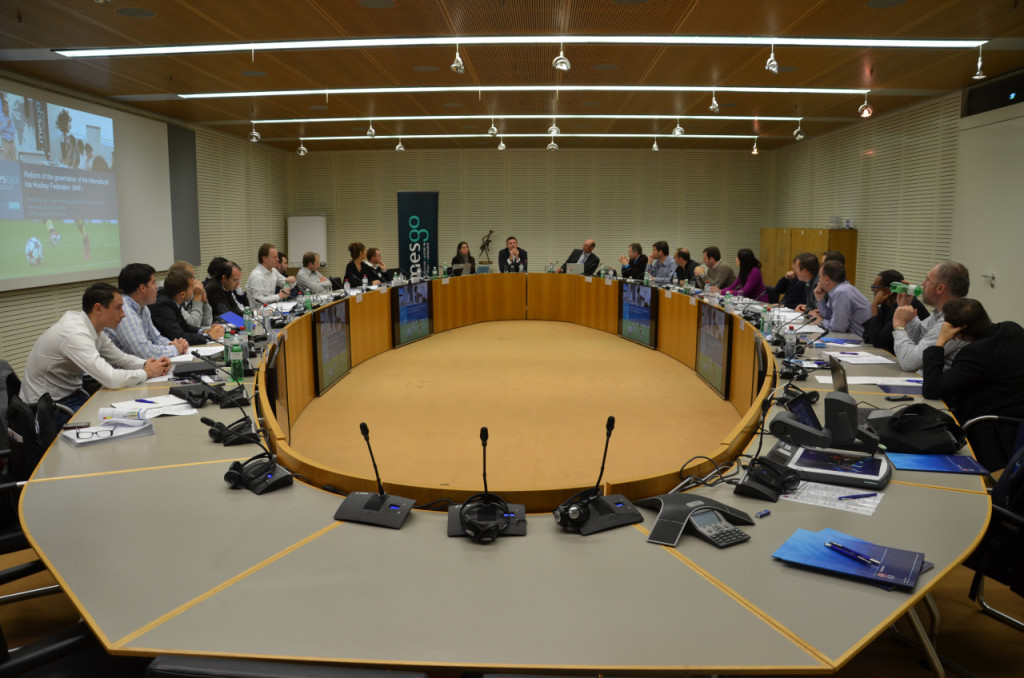 UEFA welcomed the participants of the third MESGO cohort during one day as part of the second session in Switzerland. Participants had the occasion to exchange with UEFA General Secretary, Gianni Infantino, who participated in a round table entitled "Governance of sports organisations: stakeholder representation".
On the Monday, they were at the Maison du Sport International in Lausanne, the home of SportAccord and the Association of Summer Olympic International Federations (ASOIF), for a lively round table featuring keynote speakers from both organisations.
The next day, Tuesday, the MESGO group visited the headquarters of the International Olympic Committee, where Howard Stupp, Director of Legal Affairs, presented the structure and policies of the IOC and Antony Scanlon, Executive Director of the International Golf Federation (IGF), gave an insight into the structure of his organisation.
At the International Basketball Federation (FIBA) on the Wednesday, the governance of this global sports organisation was presented by Patrick Baumann, Secretary General and IOC member. He was followed by the Secretary General for Sport of the Fédération Internationale de l'Automobile (FIA), Jean-Louis Valentin.
Finally, on the Thursday, the MESGO III participants were the guests of UEFA, which has been actively supporting the MESGO programme as a sport partner since its creation. They were introduced to the UEFA General Secretary, Gianni Infantino, during a very interesting round table involving different stakeholders:
– the European Club Association (ECA), represented by David Frommer, Head of international and Public Affairs (and MESGO graduate in 2014);
– the European Professional Football Leagues (EPFL), represented by the association's General Secretary, Georg Pangl;
– and the UNI Global Union, represented by Walter Palter, Head of Department (Sport PRO), as the voice of professional athletes.
This second session closed with a visit to the headquarters of the International Committee of the Red Cross in Geneva, where a presentation was given by Katie Sams, Chief of Staff in the office of the Director General.
The next MESGO session will take place in London from 26 to 30 January and will be dedicated to various issues related to competition design and regulation.