From Monday 30 January to 3 February 2017, the MESGO IV participants were in Amsterdam for the third session of the programme, which was dedicated to the design and regulation of competitions.
Organised by Sean Hamil, director of the Birkbeck Sport Business Centre, which has been an academic partner of the MESGO programme since its first edition in 2010, this third session was aimed at examining the external regulatory functions of sports governing bodies, particularly how they apply to the design and regulation of competitions.
Several different aspects were assessed, in particular:
the role of sports governing bodies/competition organisers
the specific role of licensing/financial fair play systems
the importance of the effective regulation of sports labour markets
The MESGO sessions were held in various locations including the Amsterdam Olympic Stadium, the FIFPRO house and the Royal Netherlands Football Association (KNVB) HQ where our MESGO III graduate – Jan Peter Dogge, Licensing Manager – took part to the session as speaker.
It had also been an opportunity for the participants to listen and discuss with two key representatives of two MESGO sport partners namely Michael Wiederer, EHF President & CEO and Horst Lichtner, IIHF General Secretary.
We would like also to thank all the speakers that came to Amsterdam. Having representatives from FIFA, UEFA, Premier League, FIBA, national federations as well as EPRC, IIHF, EHF, FIFPro, ECA and CIES was a key component of the week and allowed a powerful interaction with the MESGO participants.
The fourth MESGO session will be held in Brussels next month from 13 to 17 March and will be dedicated to the legal frameworks governing European sport.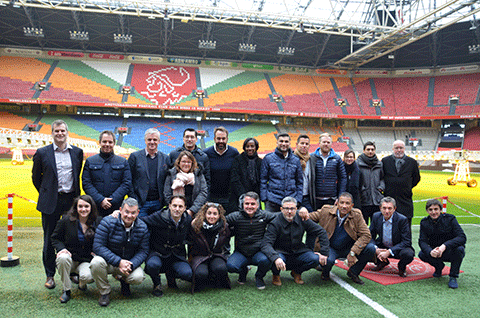 The MESGO IV participants at the Amsterdam ArenA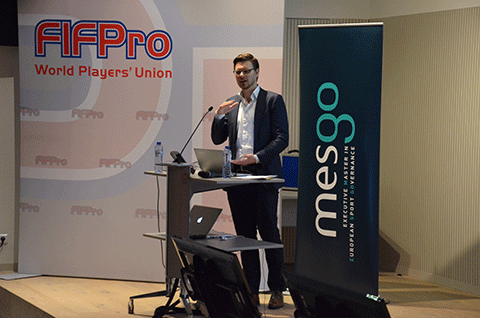 Jonas Baer-Hoffmann
Director Policy at FIFPro, presenting the player union perspective within the international player transfer market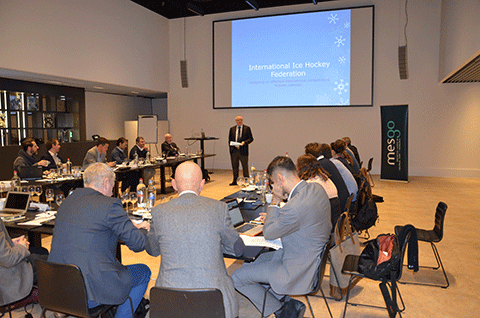 Horst Lichtner
Secretary General of the International Ice Hockey Federation (IIHF) and MESGO I graduate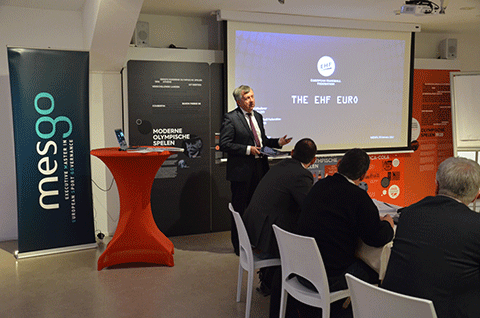 Michael Wiederer
President of the European Handball Federation (EHF)