The fifth session of MESGO IV edition took place in London from 24 to 28 April 2017. Dedicated to Strategic Marketing and directed by Peter Willems, Head of Marketing Activities and Sponsorship for UEFA Events SA, the week started with a presentation by Sir Martin Sorrell, founder and CEO of WPP.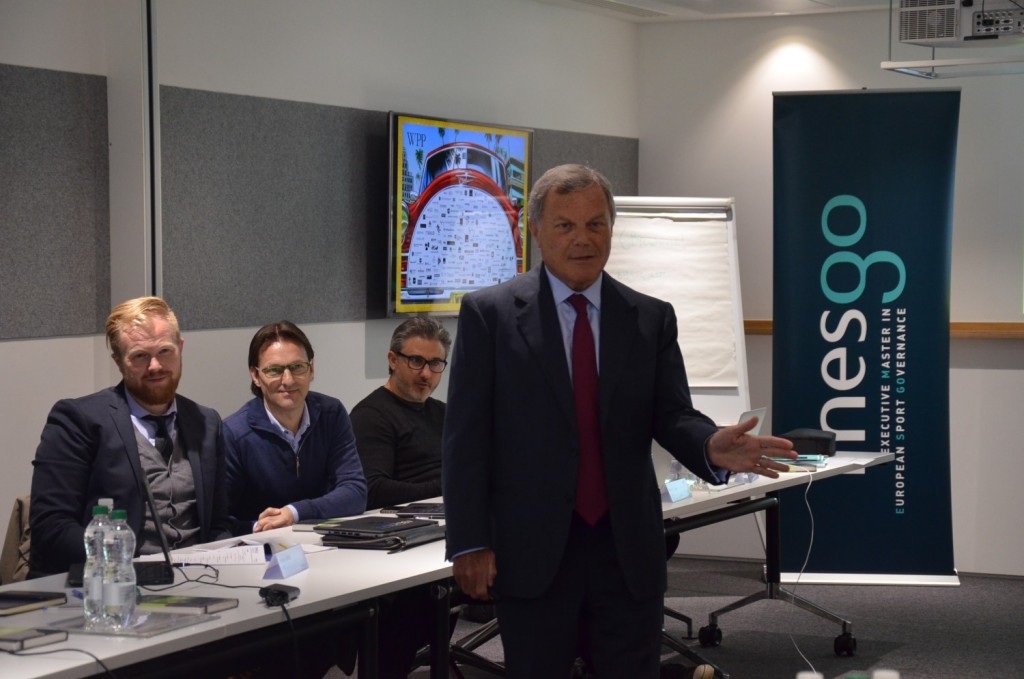 Sir Martin Sorrell giving a presentation about marketing at WPP Brand Union.
On Tuesday, the participants were hosted at Lord's Cricket Ground where a round-table discussion was organised about digital marketing and fan engagement, with speakers from the NBA, Facebook, the SPORTBible (LADbible Group) and Seven League.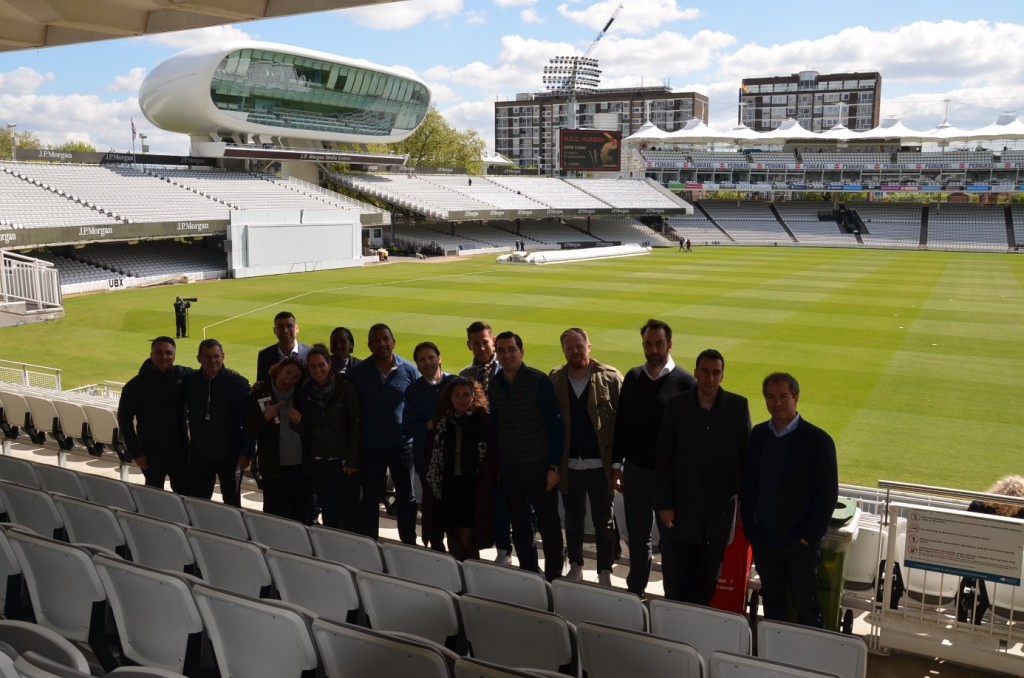 The MESGO IV participants at Lord's Cricket Ground.
The following day took place at Stamford Bridge, home of Chelsea FC. After Nuno Moura's participation as an expert to answer the case study about the marketing plan of a football match, providing the Portuguese FA's insight, the rest of the Wednesday's session was dedicated to sponsorship with speakers from Octagon, Hibernian FC, Nissan Motor Corporation and Publicis Media Sports & Entertainments (PMSE).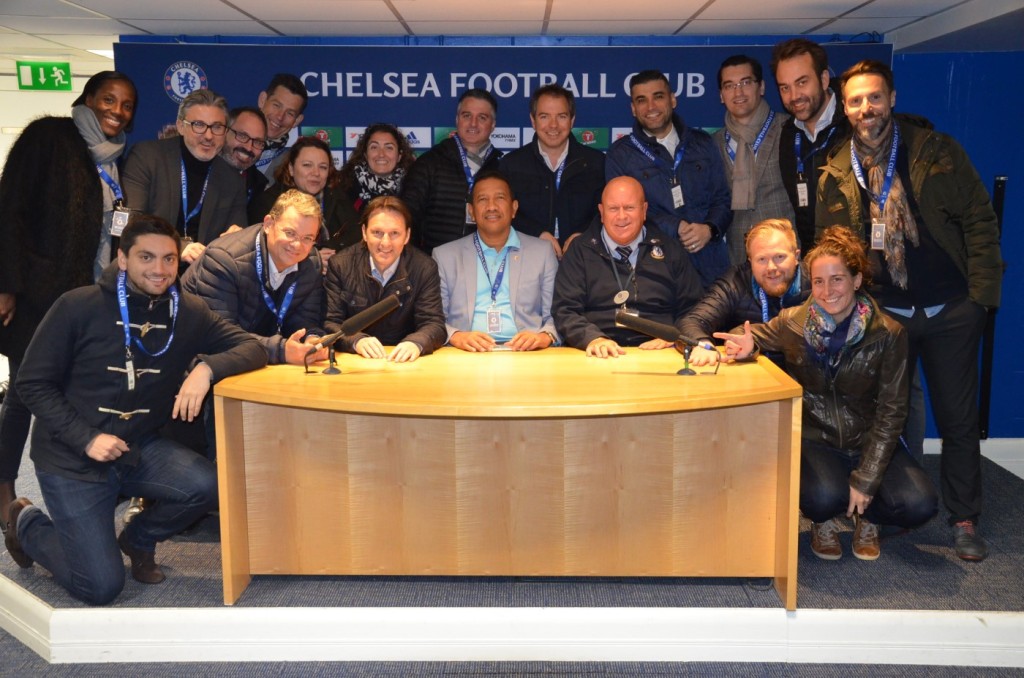 The group at Chelsea Football Club.
Day 4 was organised at ITV within the London Television Centre. In addition to Fiona Green's contribution about customer relationship management (CRM) applied to the world of taekwondo, as the director and co-founder of WINNERS, the participants had also the opportunity to listen to speakers representing IMG, the National Football League (NFL), Eurosport and DAZN.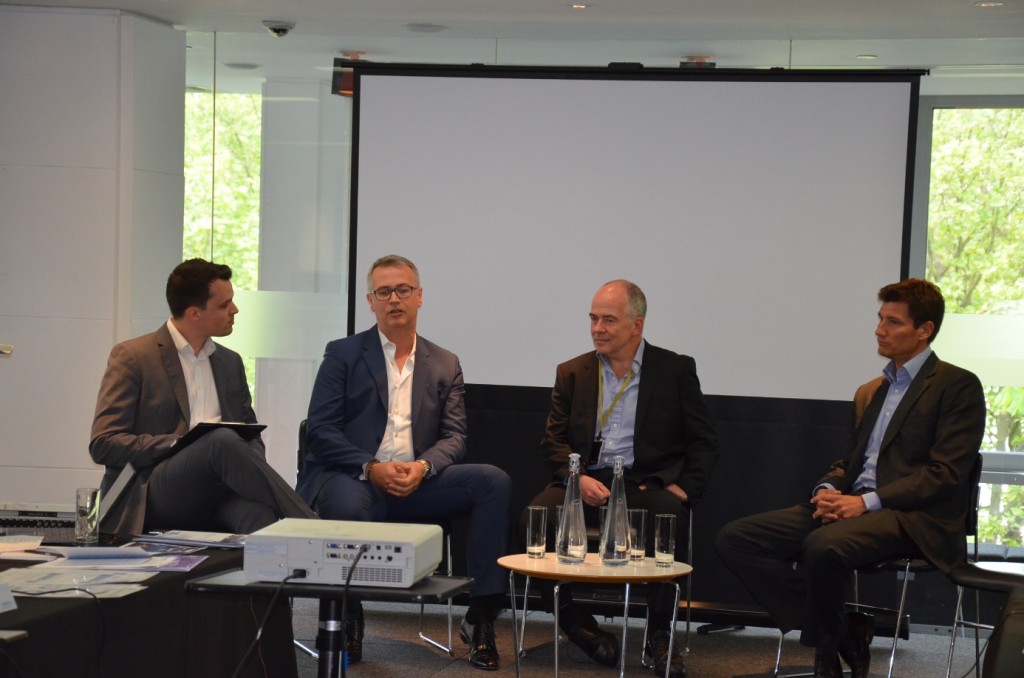 Round-table discussion about the future of sports rights with, from left to right: Robin Jellis (Editor for TV Sports Markets at SportBusiness Group) as a moderator, John Gleasure (Chief Commercial Officer at DAZN, part of the Perform Group), Peter Hutton (Chief Executive Officer at Eurosport) and Maurice Tollenaar (Head of Media Rights and Services at UEFA).
On Thursday evening, the social event of the week co-organised by Global Sports Jobs and Birkbeck Sport Business Centre was about networking with potential MESGO applicants and HR managers for the upcoming edition starting in September 2018 as well as some MESGO graduates.
The marketing session ended at the Tower Room (London & Partners), with a round-table discussion about the business of growing grassroots, moderated by Liam Mc Groarty, Marketing Manager at UEFA. The panellists included Simon Cooper, Head of Sport at the Mayor of London's Office, among others.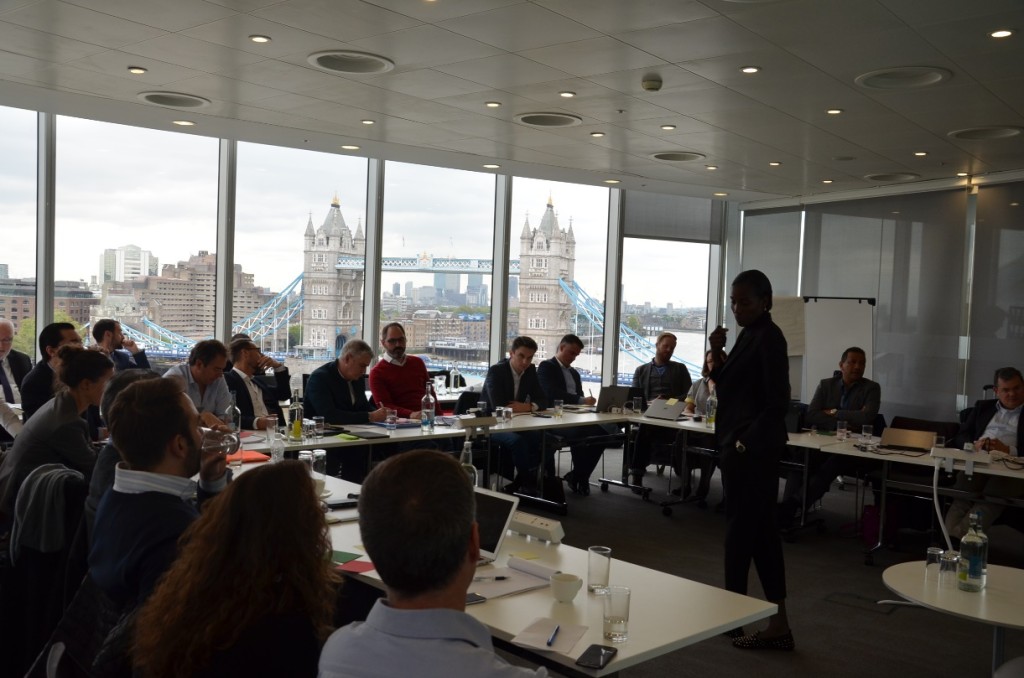 Round-up of the week at the Tower Room (London & Partners).
The afternoon was then dedicated to the third MESGO Alumni event organised by the MESGO Alumni Association. After their General Assembly, a keynote address about how large international sports federations would be (re)structured, in an ideal world was given by Alex Phillips, Head of Asia-Europe Affairs at UEFA (seconded to the Asian Football Confederation) and MESGO I graduate.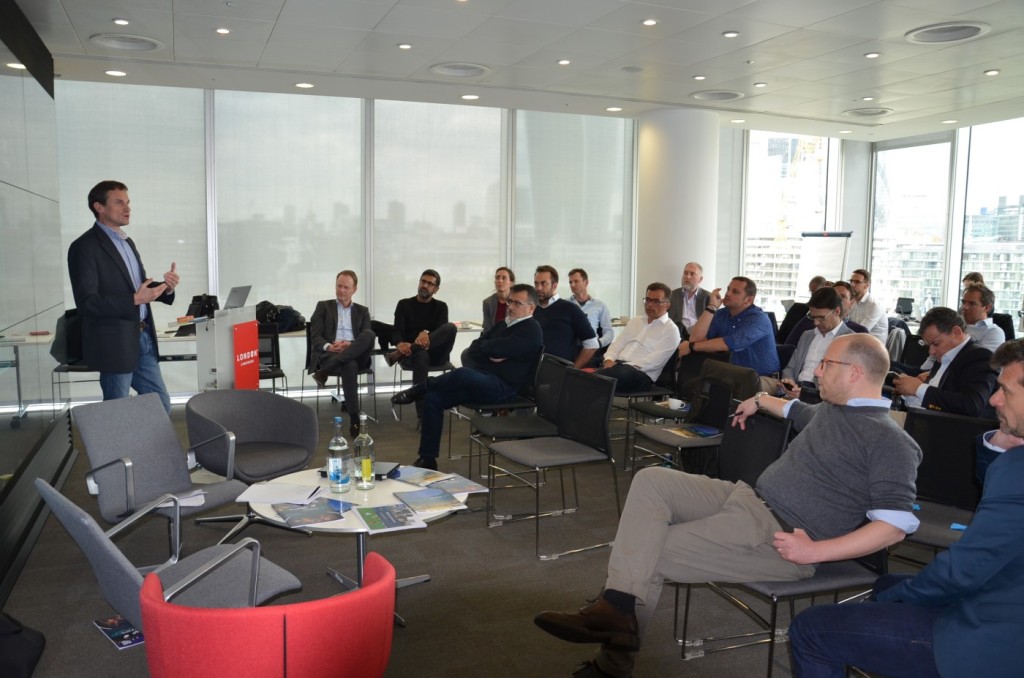 Alex Phillips, keynote speaker and MESGO I graduate during the MESGO Alumni event.
An alumni dinner and party followed in a London restaurant.
The next MESGO session which will take place in Barcelona from 19 to 23 June 2017 will focus on sports events.