Over two days, on 5 and 6 April 2018, 16 participants of the fourth edition of the Executive Master in Sport Governance (MESGO) defended their thesis and received their certificates at the graduation ceremony in Nyon, at the UEFA headquarters.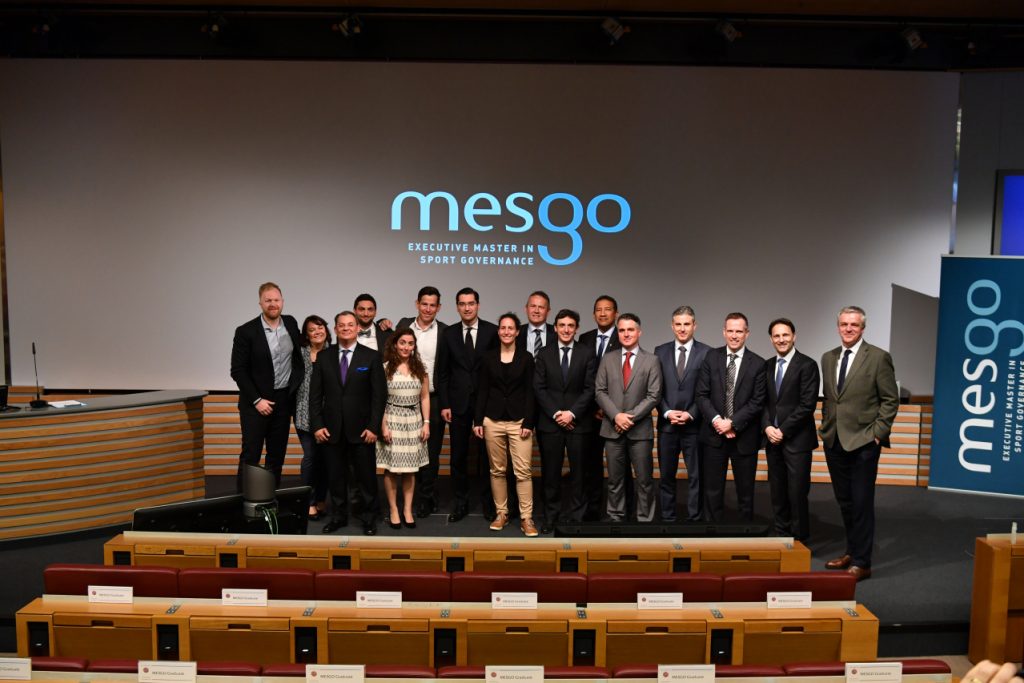 The graduation ceremony was chaired by Sean Hamil, director of the Birkbeck Sport Business Centre at the University of London. Also speaking at the ceremony were Giorgio Marchetti, UEFA's Deputy General Secretary and Jean-Christophe Breillat, president of the CDES. They wished to thank, amongst others, all partners for their contribution to the MESGO programme and congratulate the participants for having successfully completed the 18-month course.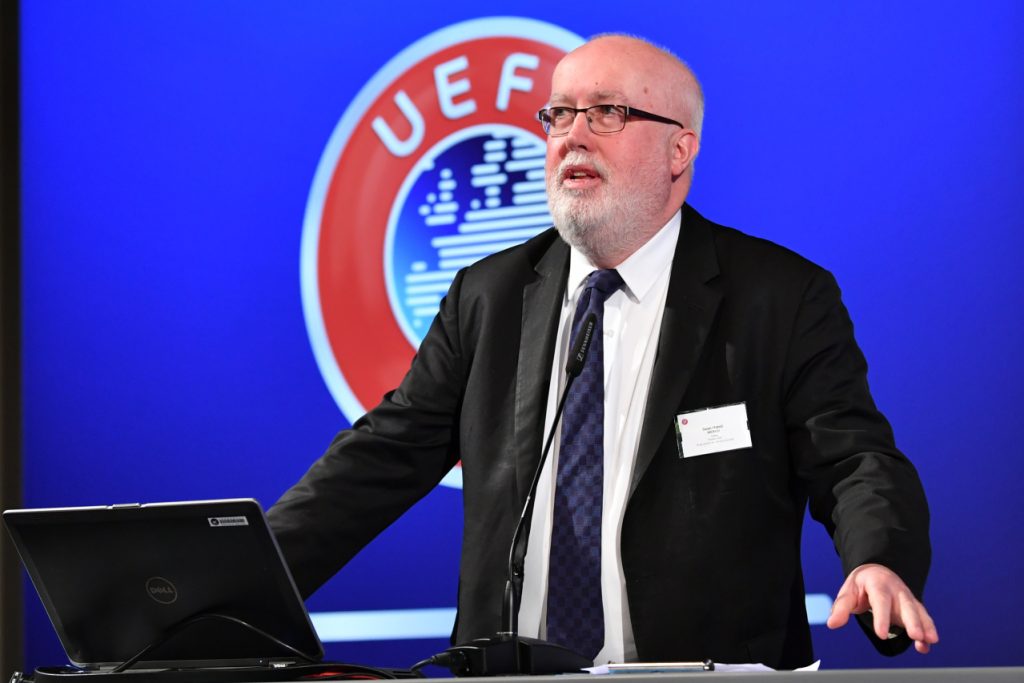 Sean Hamil, Director Birkbeck Sport Business Centre, University of London
Giorgio Marchetti, Deputy General Secretary, UEFA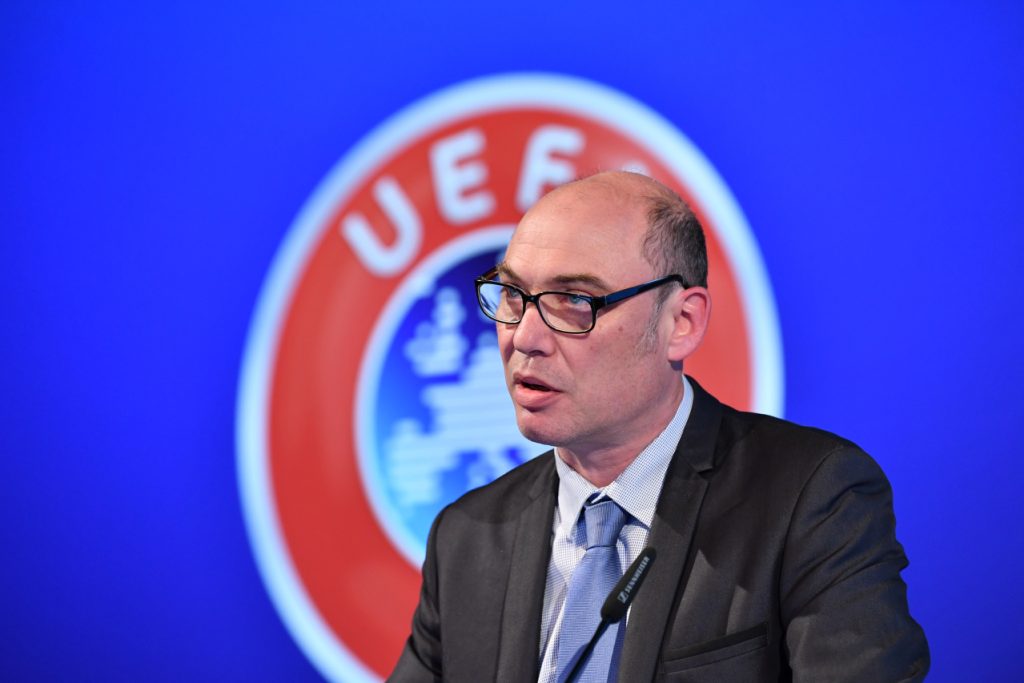 Jean-Christophe Breillat, president of the Centre of Law and Economics of Sport, University of Limoges
Keynote speaker at the ceremony was the world's youngest athlete to compete in the Olympic Games in luge, Shiva Keshavan, who is the first Indian to have won an international medal in a winter sport. Shiva Keshavan gave a motivational speech to the graduates, speaking of the need for perseverance, commitment and passion – elements which helped contribute to his successes.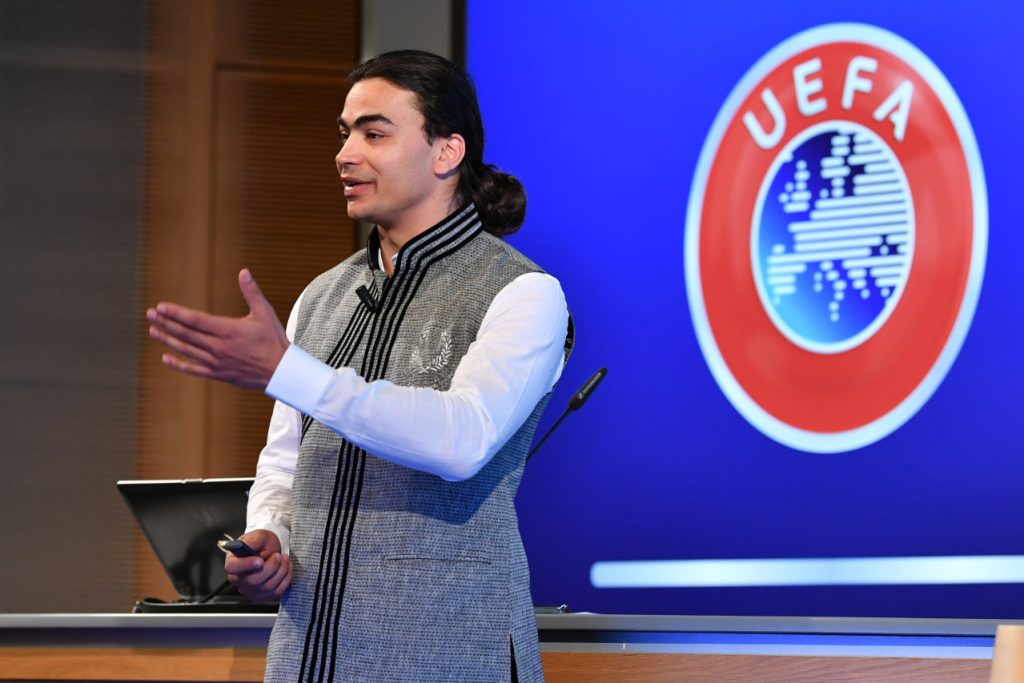 Congratulations to the new graduates of MESGO IV: Loïc Alves, Kevin Ashby, Heidi Beha, Alexander Bielefeld, Razvan Burleanu, Alexandros Gerontikos, Dennis Gudasić, Jakob Høyer, Virgar Hvidbro, Igor Janković, Pavel Kolev, Kepa Larumbe, Jean Michel Ramaroson, Eduardo Tega, Elisa Turrioni and Magdalena Urbańska.
The fifth edition will start in September 2018 and will involve sessions in three new locations: Strasbourg, Rome and Beijing.