From Monday 28 January to 1 February 2019, the MESGO V participants were in Rome for the third session of the programme, which was dedicated to the design and regulation of competitions.
Organised by Sean Hamil, director of the Birkbeck Sport Business Centre, this third session was aimed at examining the external regulatory functions of sports governing bodies, particularly how they apply to the design and regulation of competitions.
The MESGO sessions were held in various locations including the Italian Football Federation, the Olympic Stadium Roma and the Olympic Centre Giulio Onesti where our MESGO graduate – Fiona May, Ex olympian medallist in Track and Field – took part to the session as speaker.
It had also been an opportunity for the participants to listen and discuss with two representatives of two MESGO sport partners namely Michael Heselschwerdt, UEFA Head of Club Competitions and Markus Glaser, EHF Chief Sports Officer. The participants were also delighted to meet Frédéric Bertrand, FIA Director, Circuit Racing Championship Department, as well as David Conn, a journalist for The Guardian.
We would like also to thank all the speakers that came to Rome. Having representatives from FIFA, UEFA, FIGC, CONI, national federations as well as EHF, FIFPro, ECA and CIES was a key component of the week and allowed a powerful interaction with the MESGO participants.
The Thursday evening was dedicated to the visit of the Stadio di Dominiziano, followed by a dinner in a traditional Romanian restaurant as part of the social event.
The fourth MESGO session will be held in Strasbourg next month from 11 to 15 March and will be dedicated to the legal frameworks governing European sport.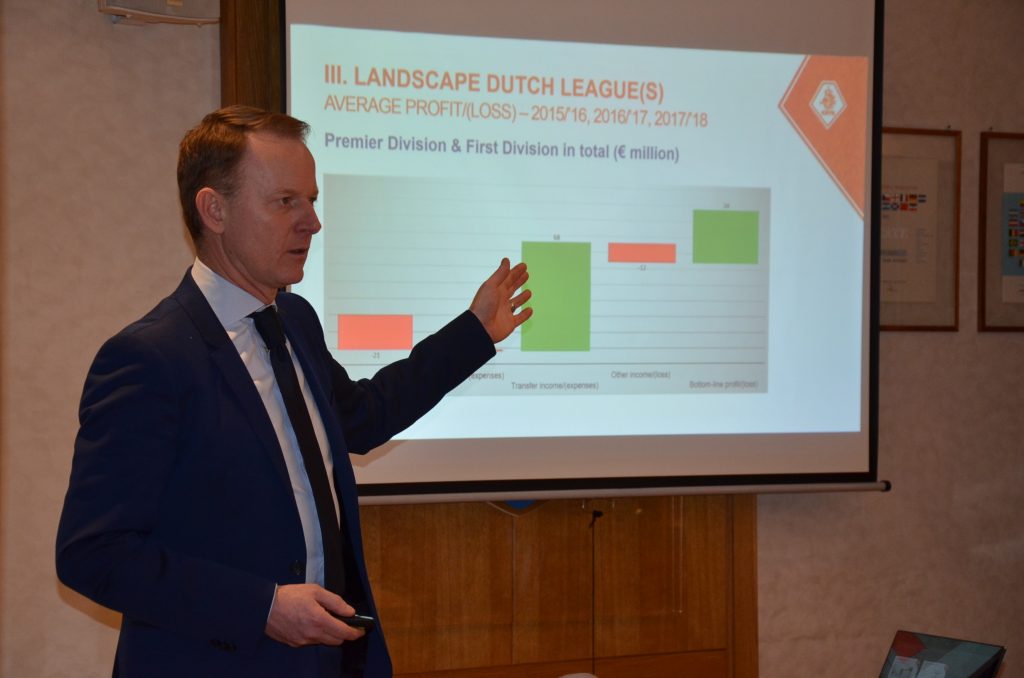 At the Italian Football Federation (FIGC): Presentation about the future issues in financial integrity in sport by Jan Peter Dogge, Integrity manager, Royal Netherlands Football Association and MESGO III graduate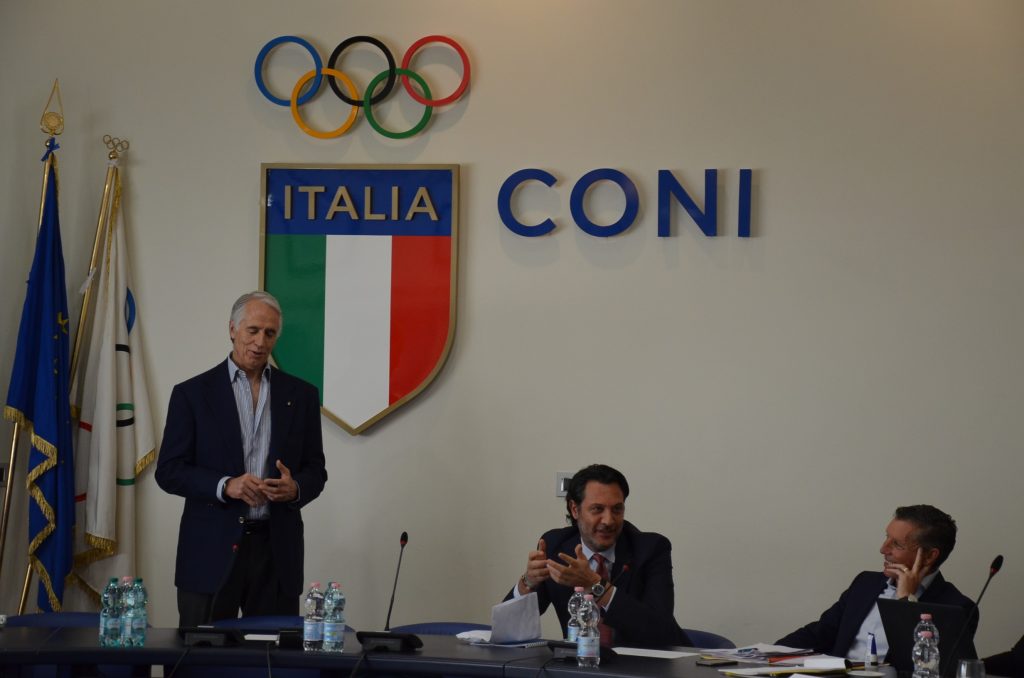 At the Italian National Olympic Committee: Welcome by Giovanni Malago, the CONI President and Diego Nepi Molineris, the CONI Director of Marketing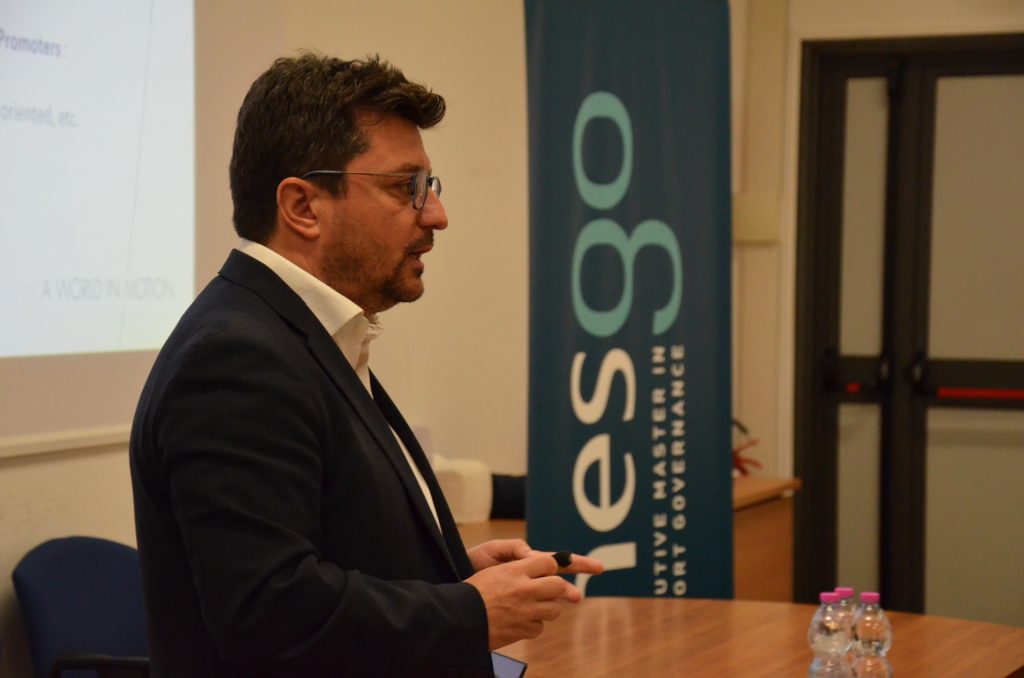 Presentation about Competition design innovation in motorsports by Frédéric Bertrand, Director of Circuit Championships Department – Fédération Internationale de l'Automobile (Olympic Center Giulio Onesti)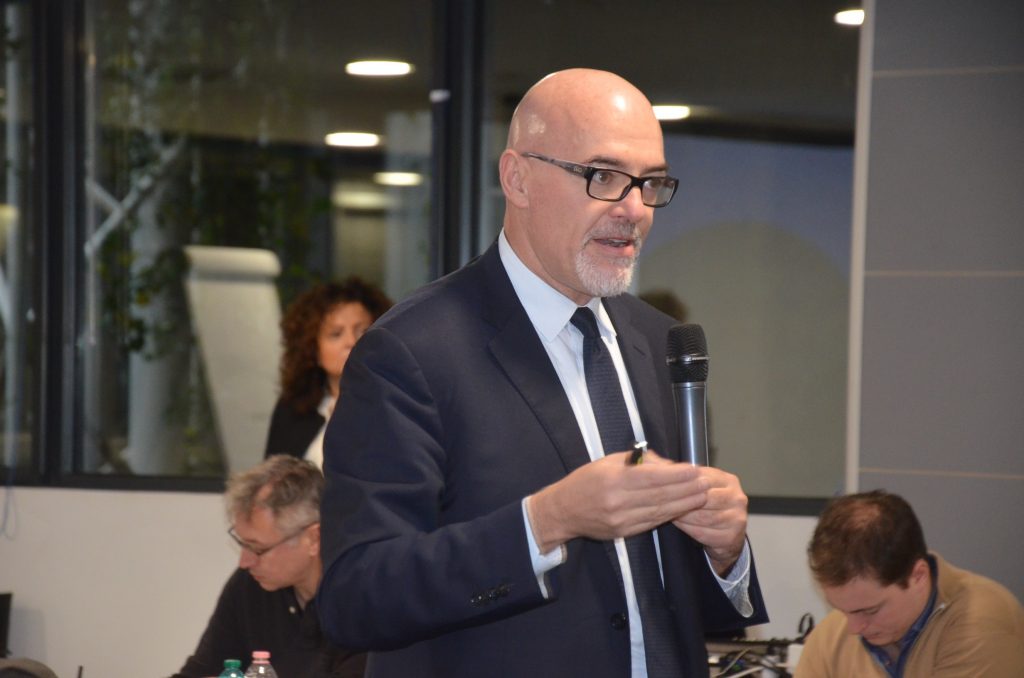 Presentation about the organisation and structure of Serie A by Marco Brunelli, CIO, Serie A
Visit of the Stadio di Dominiziano, Piazza Navona