The fifth session of MESGO V edition took place in London from 29 April to 3 May 2019. The session was dedicated to Strategic Marketing and directed by Tim Dignard, Manager of UEFA Champions League Sponsorship.
During this week, MESGO participants had the opportunity to attend the presentations in the following locations across London:
Lord's Cricket Ground
Twickenham Stadium
Chelsea FC
BT Tower
The Shard
The first day of the marketing week was focused on marketing in general and how marketing activities are or should be applied to the world of sport.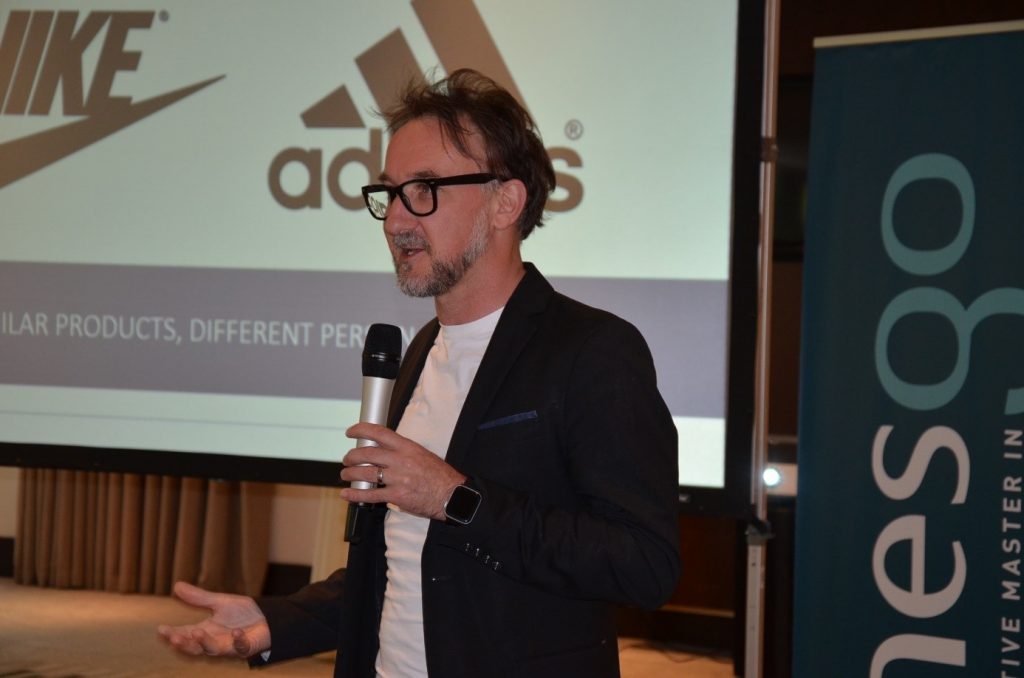 Lord's Cricket Ground: Presentation about the importance of a strong brand by Adrian Goldthorpe, Chief Executive Officer, Lothar Böhm Associates
Day 2 was dedicated to the sports fan. We dived deeper into the field of digital and social marketing, an area that is becoming more and more important for any sports organisation.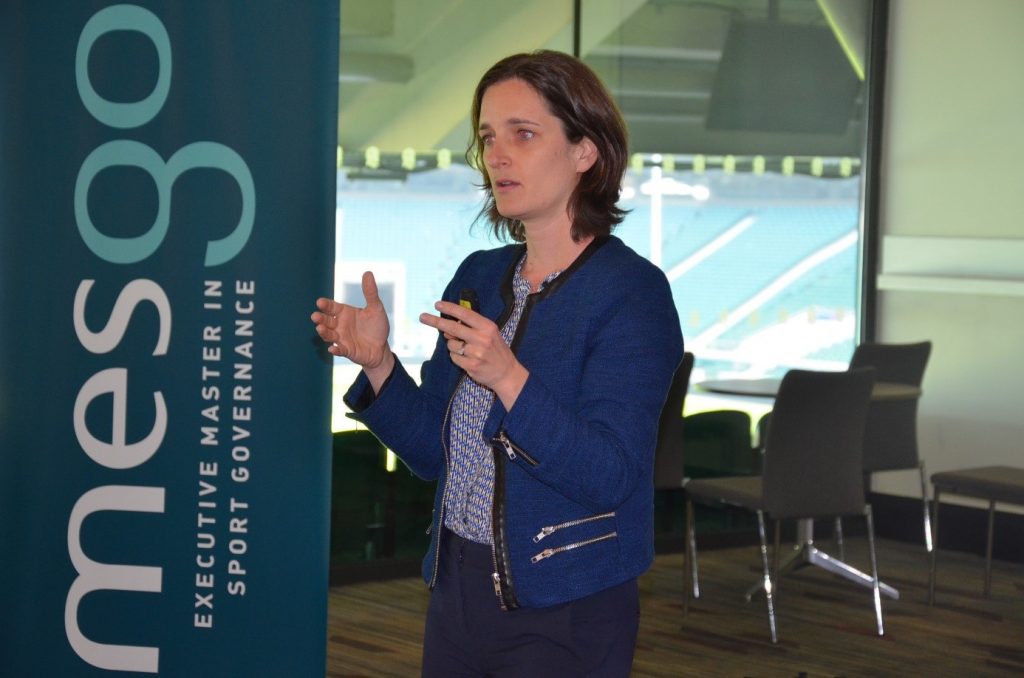 At Twickenham Stadium: Presentation about CRM and the importance of data by Pénélope Tomasi CRM Manager at UEFA.
The following day we took a deep dive into sponsorship from three unique yet equally important angles: the agency, brand and rights holder perspective.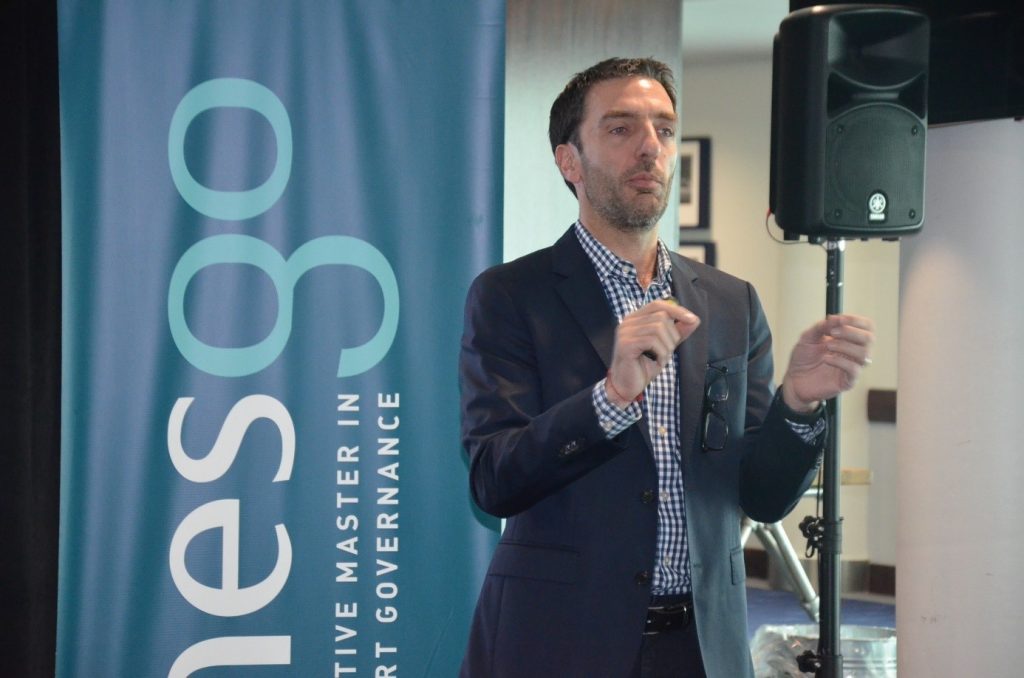 At Chelsea FC: Presentation by Adrian Farina, Head of Marketing at Europe Marketing Visa about Visa and Women's Football – Purpose, commitment, authenticity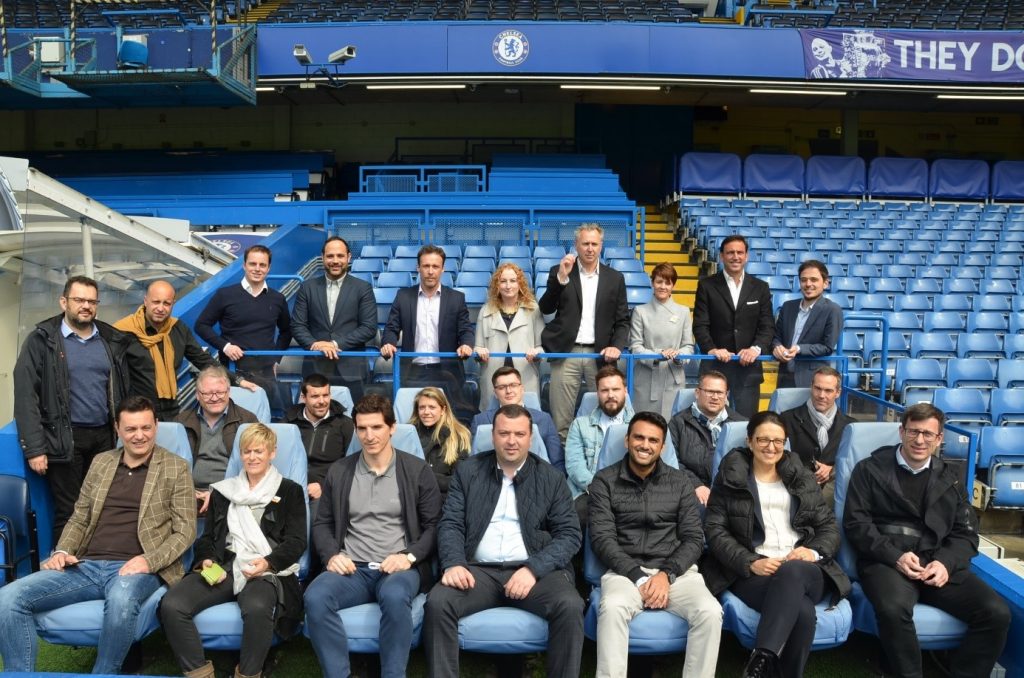 The group visited the facilities of Chelsea FC Stamford Bridge
During the fourth day the focus was entirely on the broadcast environment and broadcast rights – for many rights holders a very important source of income but also the window through which to bring the sport to a wider audience.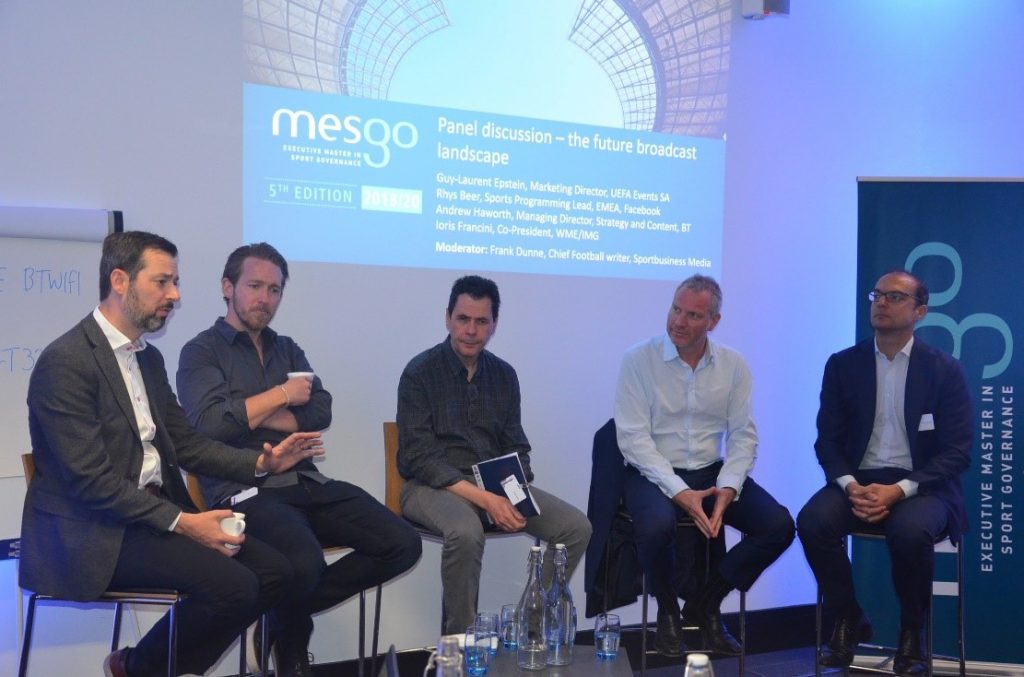 Round-table discussion about the future broadcast landscape – BT Tower. The speakers from left to right: Andrew Haworth, Managing Director Strategy and Content, BT; Rhys Beer, Sports Programming Lead, Facebook; Frank Dunne, Chief Footbal Writer, SportBusiness Group; Guy-Laurent Epstein, Marketing Director, UEFA; Ioris Francini, Co-President, WME IMG.
The final day of this MESGO session was focus on the new trends that are re-shaping the way we look at marketing. Influencer marketing has quickly become one of the biggest tactics to reach targeted audiences, leveraged by brands and sporting bodies alike.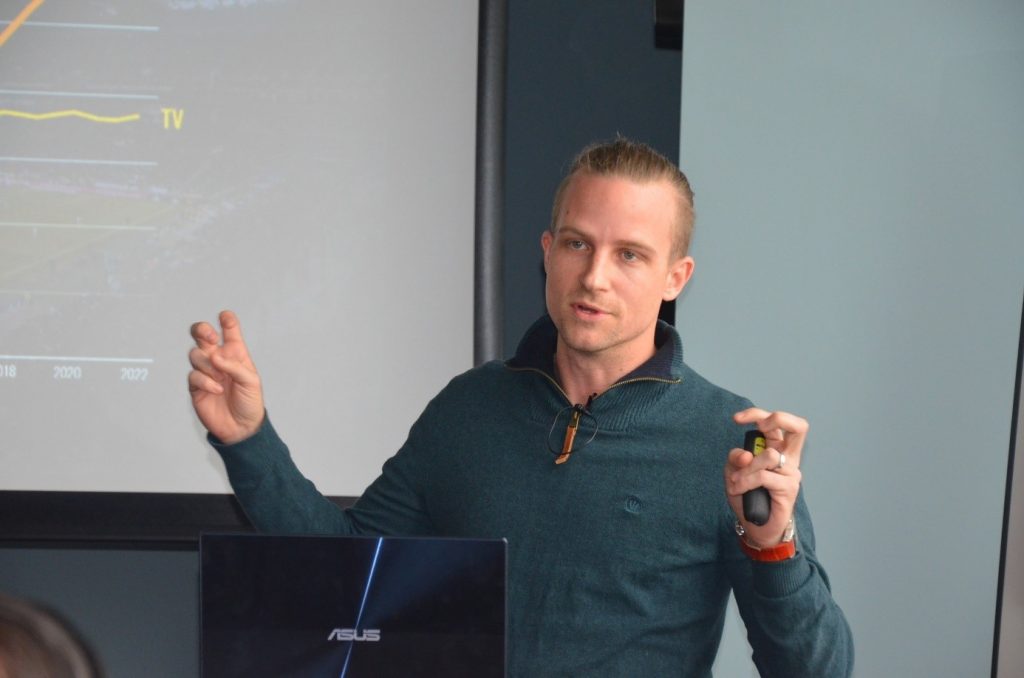 At the Shard: Presentation by Arron Shepherd, Co-Founder and Chief Storyteller, The Goat Agency about the rise of influencer marketing.
The next MESGO session which will take place in Barcelona from 17 to 21 June 2019 will focus on sports events.