A newly graduated participant of the MESGO V edition have been appointed new senior position.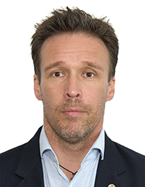 We are delighted to report that Robert Barczi has stepped into the role of Sports Director at the Hungarian Football Federation, after previously serving at the organisation as competition director.
He has been working as a sports manager for more than 10 years, honing his skills occupying such positions as managing director of Nyíregyháza Spartacus, as well as director and secretary-general of the regional football league of Szabolcs-Szatmár-Bereg.
On behalf of all the MESGO community we would like to wish him the best of success in his new position.