On 28 and 29 September 2020, the first part of the 9th (and final) session of the fifth edition of the MESGO, initially scheduled in Beijing, took place online. Our sincerest appreciation goes to Beijing Sport University: MESGO partner for the Chinese online sessions.
Co-directed by Holger Preuss, professor at the Johannes Gutenberg University in Mainz and Jean-Jacques Gouguet, professor at the University of Limoges, the objective of this session was to introduce participants to the Chinese sport system.
During those two days, the participants had the opportunity to interact with a large panel of experts in their field, such as:
Jeanne Gloanec, journalist, Le vent de la Chine
Shengxin Li, Vice-Dean, Management School, Beijing Sport University
Xiaoqian Hu, professor, Tsinghua University, Beijing
Wu Dong, professor, Beijing Sport University
Pierre Justo, director, Asia TNS Sofres
Louis Liu, general secretary, Chinese Football Association
Andrew Mercer, acting general counsel and legal director, Asian Football Confederation
Romuald Nguyen, director, French Football Office, China
Wolfgang Maennig, professor, department of Economics, Hamburg University
Mengmeng Zhang, chief representative China, OL Groupe
Larry Zheng, vice president, Shankaï Sports
David Dongwei Yang, chief executive officer, HS Sports & Media / Operation partner of CITIC Capital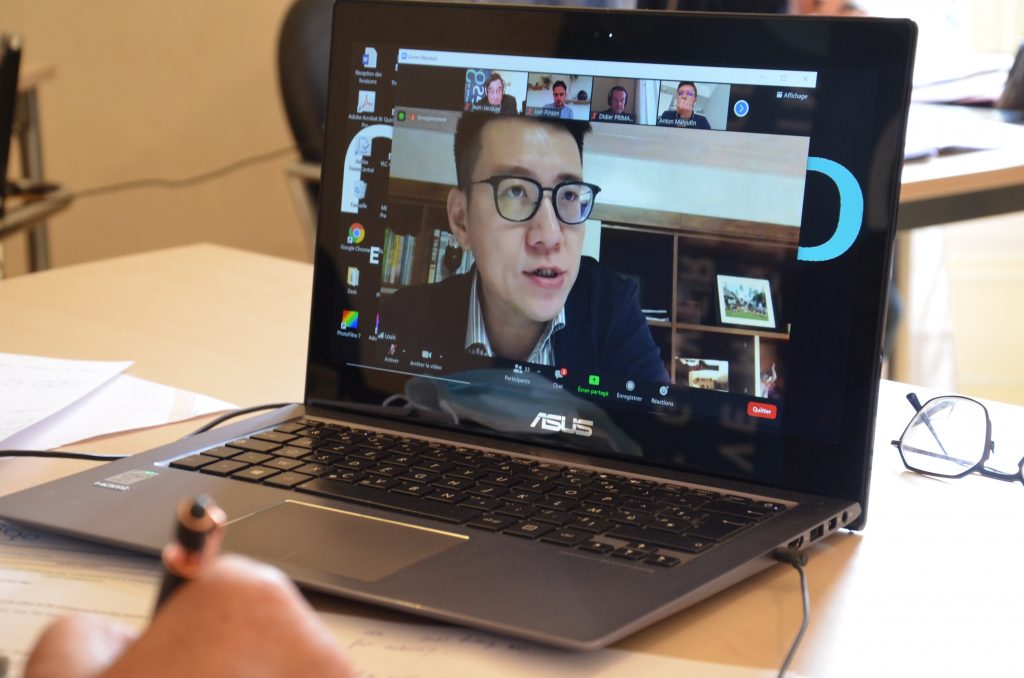 Round-table live discussion about CFA, the future of football in China and Asia – strategy and challenges: Louis Liu, general secretary, Chinese Football Association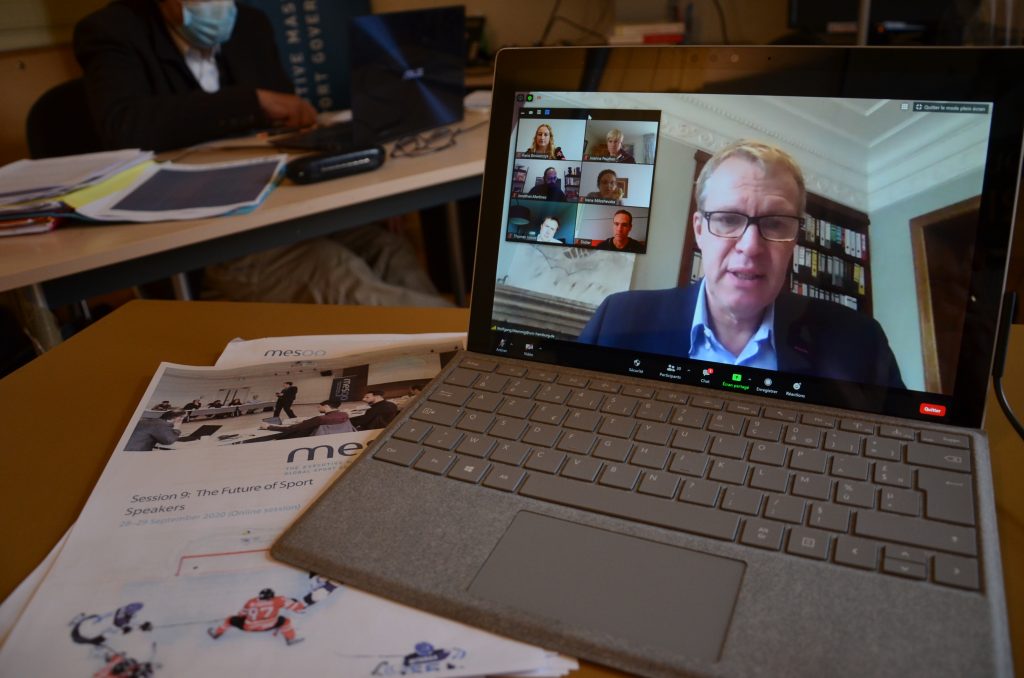 Discussion about Chinese global strategy "belt and road project" and sport with Wolfgang Maennig, professor at Hamburg University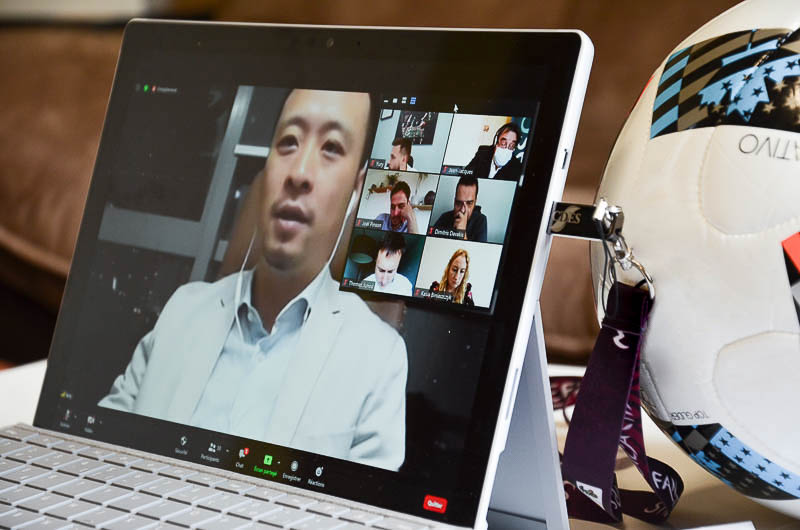 Round-table live discussion about Chinese investment in sport industry: Larry Zheng, vice president at Shankaï Sports.
A warm thank you to all the speakers for their high-level contributions to the session!
Participants also got the chance to take part in some virtual, fun and interactive social events, such as a live Qi Gong lesson and an initiation to traditional Chinese calligraphy.
The second part of this final MESGO V session will be conducted during a face-to-face seminar next March in Paris. The fundamental question of the future of sport will be addressed, notably through the consequences related to the COVID-19 crisis, the new sustainability model and what the repercussions are for sport and its governance.