MESGO VI participants visited Barcelona last week for the fifth session of the programme. Francesc Solanellas, professor in sports management at Institut Nacional d'Educació Física de Catalunya (National Physical Education Institute of Catalonia) organised the session, which took place from 24 to 28 January and was dedicated to sports events and participation.
Various topics and issues were tackled during the week, in particular :
Bidding strategies;
Governance models and main stakeholders;
Implementation of the event, with a focus on risk and crisis management;
Post-event issues (legacy, knowledge transfer and economic impact);
Strategies implemented by national and international federations to increase participation.
We would like to thank all the speakers that contribute to this session: Lars Haue-Pedersen, Managing Director (Sports Practice, Burson Cohn and Wolfe); Jordi Bertomeu Orteu, CEO (Euroleague Basketball); Roser Queraltó, Chief Business Development Officer (Euroleague Basketball); Eduard J.Scott, International C-Level Sports Business Leader (Freelance); Xavier González, former CEO (International Paralympic Committee); Jeremy Cottino, Director of Strategy and Projects Execution (AS Monaco); Josep Lluis Santamaria, Director (Circuit de Barcelona-Catalunya); Marc Saurina, Commercial Partnerships Senior Director (Dorna Sports); Philippe Furrer, Founder and Chief Engagement Officer, (insPoweredBy) and Co-Founder and Chief Impact Officer (The SHIFT); Patricia González, Group Leader Talent Development Programme (FIFA); Miguel Crespo, Head Participation and Education (International Tennis Federation); Gerard Figueras, former General Sports Secretary (Generalitat of Catalunya); Dr Holger Preuss, Professor (Johannes Gutenberg University of Mainz); Gilbert Felli, Former Chief Executive Officer (IOC); André Fläckel, Head of Gaming and Esports (Infront Sports).
It was also an opportunity for the participants to listen and discuss with key representatives of MESGO sports partners: Robert Rieblinger, 3X3 Development Manager and Florian Pasquet, National Federations and Sport Senior Manager (FIBA) ; Lukasz Wojtowicz, Head of CEO office, Barbara Storaci, Project Manager, Andrea Brighenti, Head of Football Planning and Services and Peter Dennis, Licensing Manager (UEFA).
The MESGO team is very grateful to all of them for their availability and willingness to share their experiences.
As usual, a team-building event was organised during the week, in this case, participants competed against each other in a kart racing competition.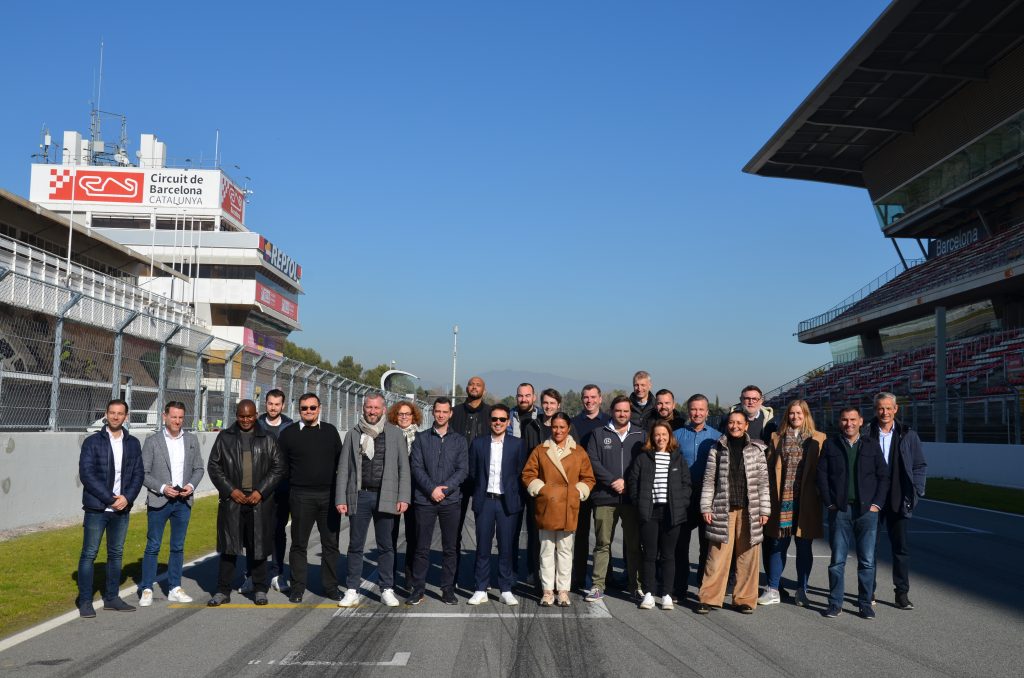 The next MESGO session will take place in London from 28 February to 4 March 2022 and will be dedicated to Marketing and Communicaton.