From 10 to 14 October 2022, the MESGO VII participants were in Paris for the second session of the programme, which was dedicated to the design and regulation of competitions.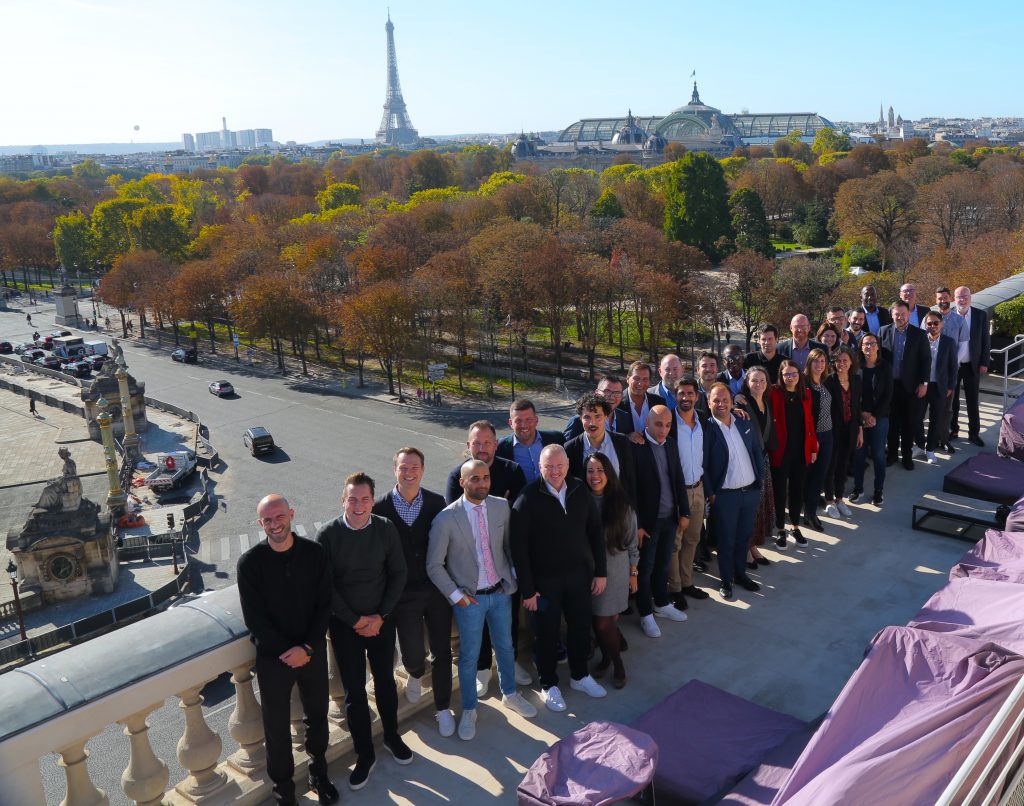 Organised by Sean Hamil, director of the Birkbeck Sport Business Centre, this second session was aimed at examining the external regulatory functions of sports governing bodies, particularly how they apply to the design and regulation of competitions.
Thank you to the Stade Français, Fédération Internationale de l'Automobile (FIA), Ligue Nationale de Rugby (LNR), Roland Garros and FIFA's Paris branch for their warm welcome.
We would like also to thank all the speakers that came to Paris. Having representatives from FIFA, UEFA, ASOIF, FIA, LNR, French Tennis Federation, clubs (Lokomotiva Zagreb, KNVB, PSG) as well as Qanalytics, KPMG and Stats Perform was a key component of the week and allowed a powerful interaction with the MESGO participants.
During the week, participants had the opportunity to attend the UCI Track Cycling World Championships and to have an introduction to 5-a-side rugby.
The third MESGO session will be held in Brussels from 16 to 20 January 2023 and will be dedicated to the legal frameworks governing European sport.