MESGO III participants recently visited Barcelona for Session 6 of the programme. Francesc Solanellas and Andreu Camps i Povill, both professors at INEFC (the MESGO programme's Spanish academic partner), organised the week-long session, which took place from 15 to 19 June and was dedicated to the subject of sports events. Guest speakers talked about national and international sports events such as the 1992 Barcelona Olympics, the Euroleague Basketball Final Four, the Barcelona Open tennis tournament and the forthcoming Mediterranean Games (which are due to be held in Tarragona in 2017).
The session began at INEFC on Monday 15 June, where Javier Villamayor Caamaño, chief executive of Tarragona 2017 and second deputy mayor in Tarragona's city council, provided an answer to the case study on Tarragona 2017.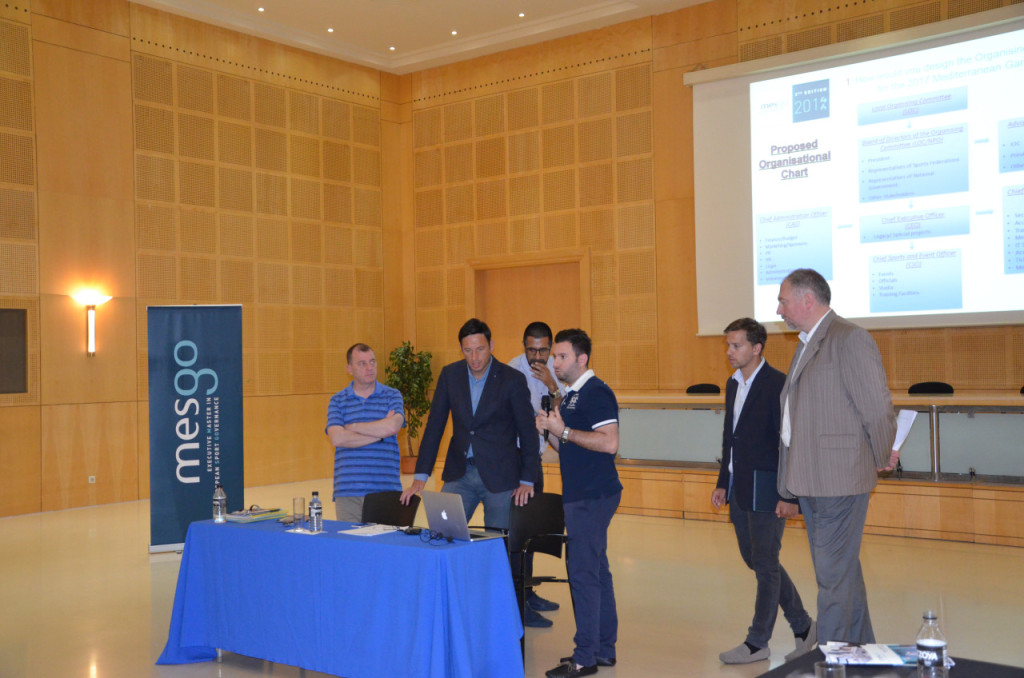 Presentation of the case study on Tarragona 2017
On Tuesday 16 June, the group visited the headquarters of Euroleague Basketball, where they were welcomed by Jordi Bertomeu, the organisation's president and chief executive, and Roser Queraltó, its chief business development officer. The group then attended a presentation by Oriol Ràfols and Josep Vergés, both former managers at FC Barcelona, before visiting Camp Nou, the club's revered home.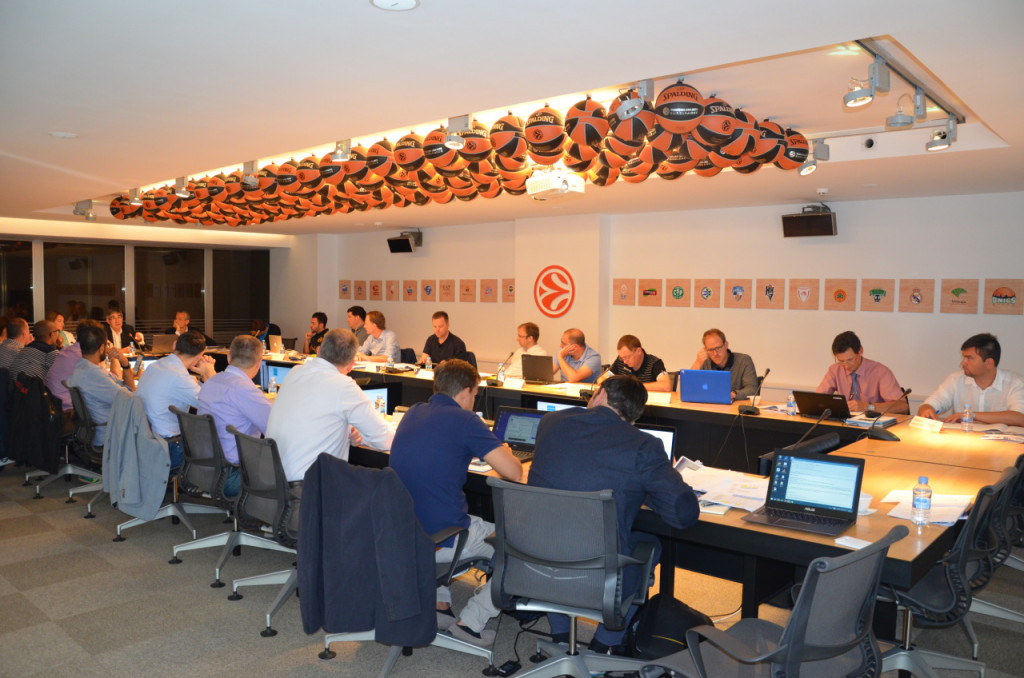 At the headquarters of Euroleague Basketball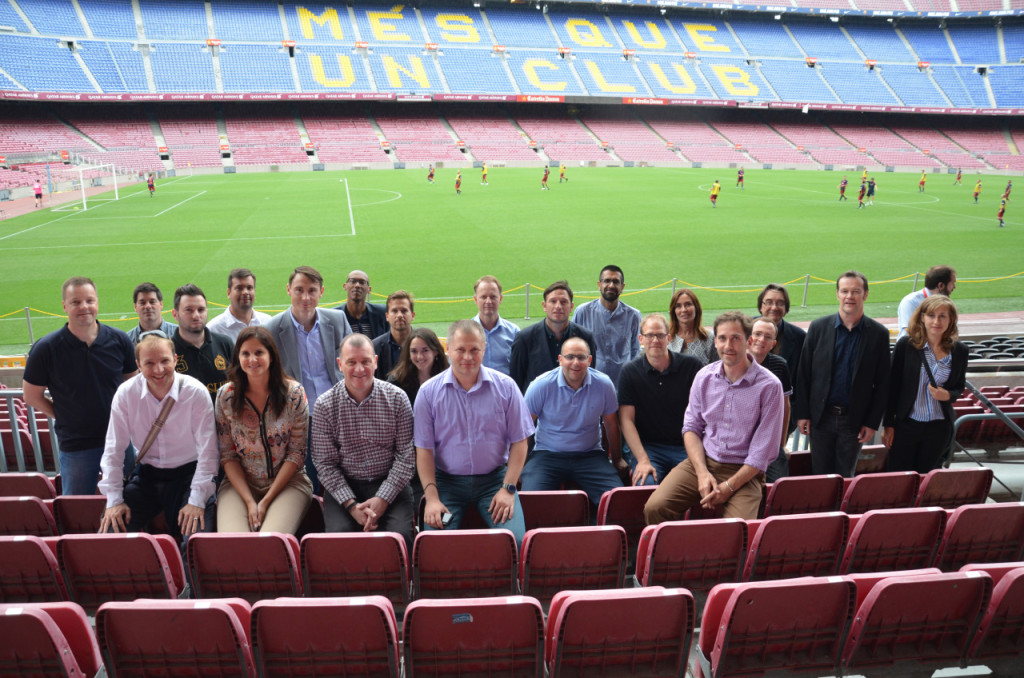 Visit to Camp Nou, home of FC Barcelona
Wednesday's session was held at the Circuit de Barcelona-Catalunya, where its president, Vicenç Aguilera, talked about the events held at that famous venue. The day ended with the entire team competing in a karting race as part of the week's social event.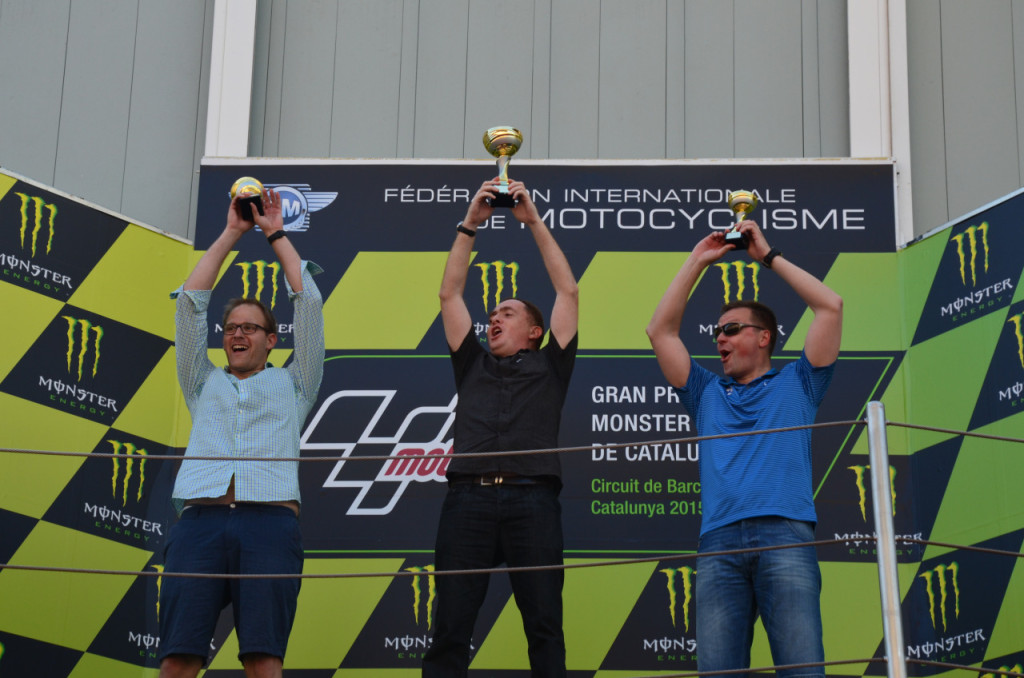 The top three drivers in the karting race celebrate on the podium
The following day, the MESGO group went to visit RCD Espanyol's new stadium. They were given a guided tour by architect Mark Fenwick, who designed the stadium.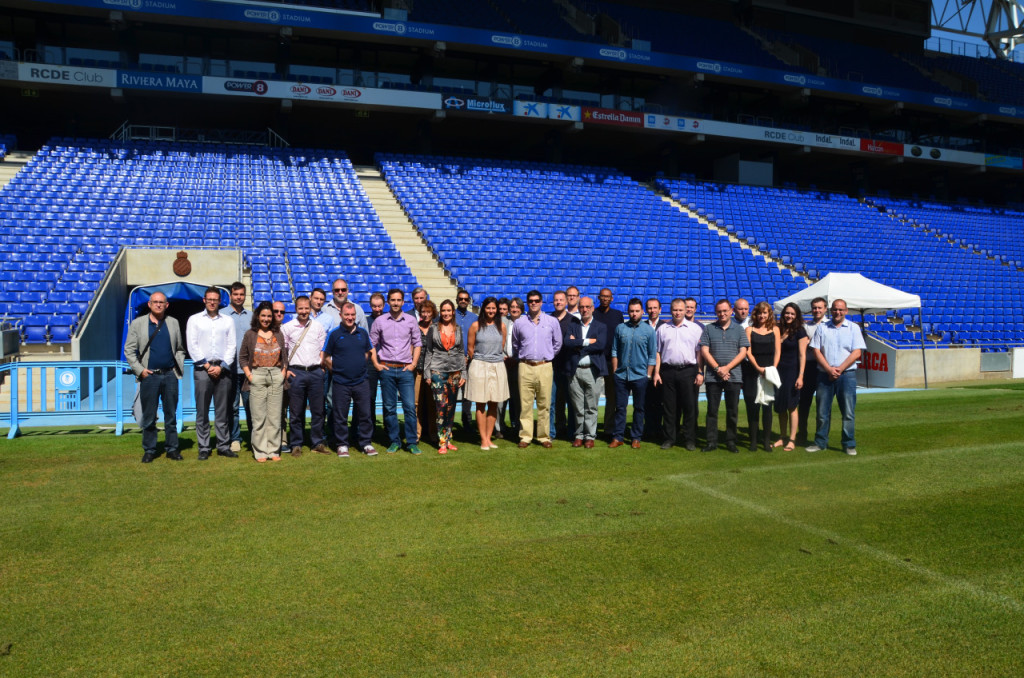 Guided tour of Power 8 stadium by its architect Mark Fenwick
Back at INEFC on the Friday, the participants gave oral presentations on their thesis subjects to their mentors, members of the Management Committee and a number of alumni.
The next MESGO session, which will focus on the subject of ethics, will take place in Mainz and Frankfurt am Main (Germany) from 5 to 8 October 2015.